Yesterday, I left the Nevada desert: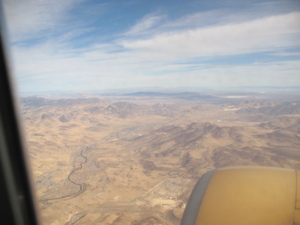 for cloudy Oregon: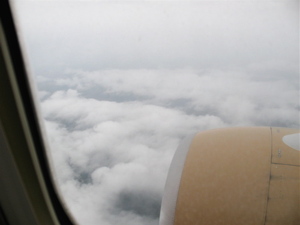 One positive note is that the Oregon climate is much better for your skin! Later in the day, the skies opened up and it was very rainy and windy.
Last night, I managed to stay awake for the Dancing with the Stars finale and then I crashed. I awoke to a beautiful sunny day and a dog who is happy to have me at home. Well, so is Mr C.
This morning Steph and I went to Fabric Depot to buy fabric for the Puddletown School auction quilt. Here are our choices: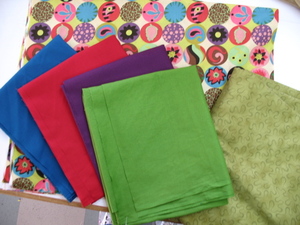 The solids will be sashing around drawings done by the kids. The print will be borders and the flannel on the right will be the back.
Look at what else I found ?¢'Ǩ'Äù art quilting goodies: Shiva paint sticks and metallic organza in fabulous colors.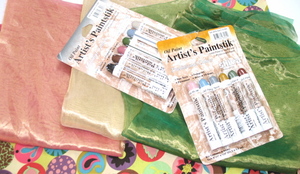 It is good to be home. I am looking forward to creating new fiber art. I am excited about the approaching holidays. Life is good.