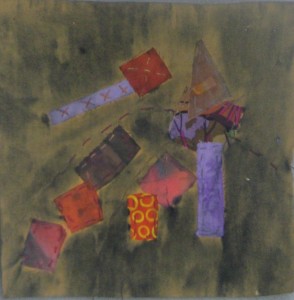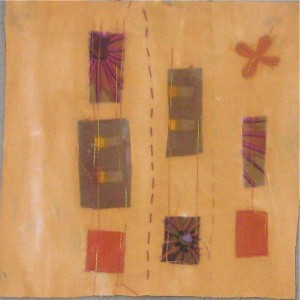 This is what the two choreographed collages looked like this morning after they were dried and ironed. The white paint almost disappeared and the black faded considerably. I worked on my pink piece for the Twelve X Twelve December challenge. I fine tuned the design that I will use. I think about the darn thing all the time, but this is good because I keep coming up with better ideas for the layout and embellishment. So I can't really show you my art for the day.
We had a great time celebrating Milo's birthday. We gave him a geocahce gps and several accessories. I think the family will have a good time going out hunting for the hidden caches.
Miles wanted to go to a sushi train restaurant. He likes to be able to see what he is going to eat. He ate 5 plates of California sushi and some chicken strips.
Here are some shots from the sushi restaurant.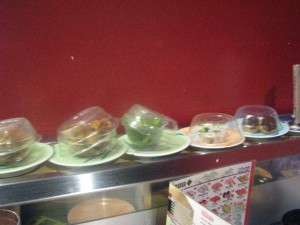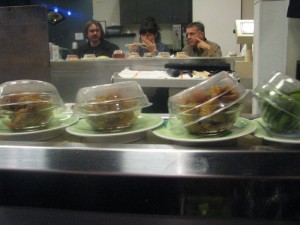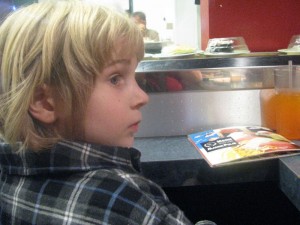 View into the sushi kitchen. I think those are extra large rice cookers.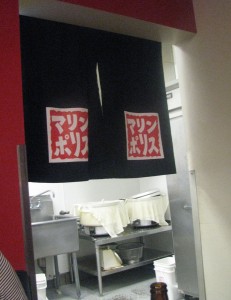 They tally up the prices by counting the plates and colors.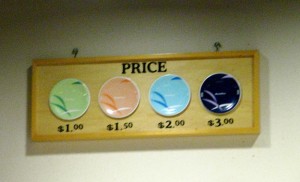 Then we were off to the gelato store.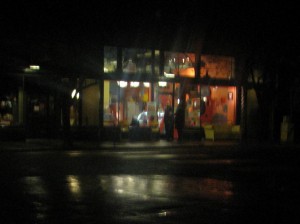 The birthday boy lost a front tooth today. He looks so cute, but would he smile for the camera, no!!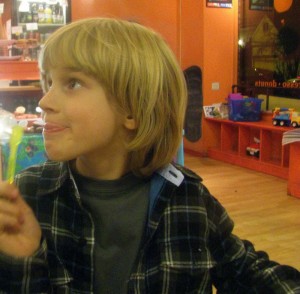 Books are like magnets for my grandchildren.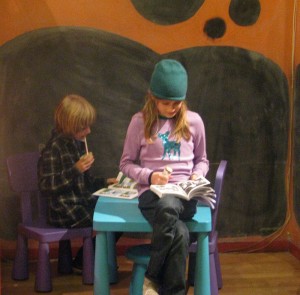 The gelato store makes donuts which looked ever so yummy, but I will be having my whole wheat English muffin for breakfast.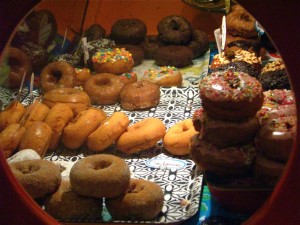 Happy birthday, little man.