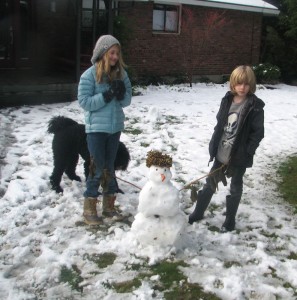 M & M came over this morning while their parents were doing some errands. There was still enough snow for some play time. In fact, Mia announced when she arrived that we had not played in our snow, yet, because there were no foot prints.
First, Scooter had to taste test the snow.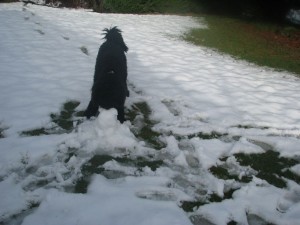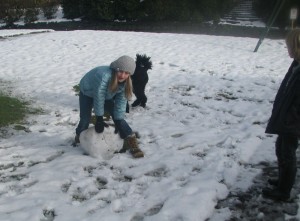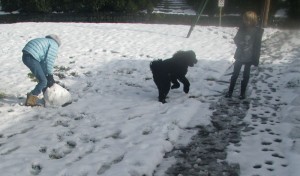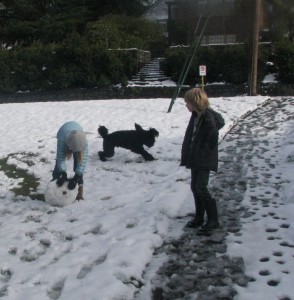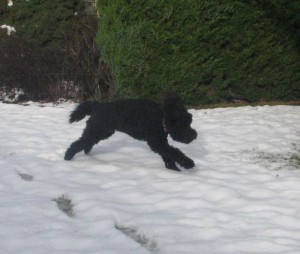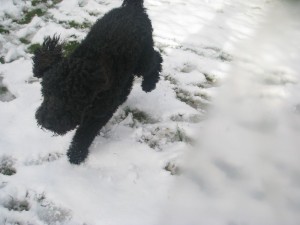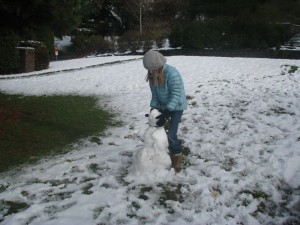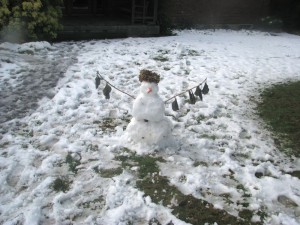 Well, the yard looks played in now.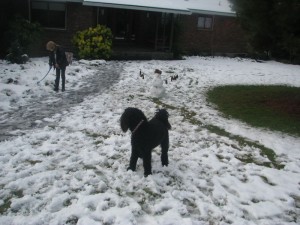 Still enough snow left to make a snow bunny.