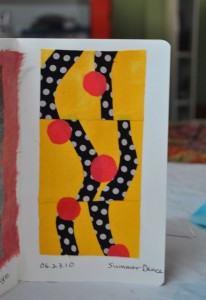 Summer arrived in Portland today, a little late, but much appreciated. We had sun from all day. It actually reached 80° by this afternoon. The light and warmth gives me so much energy. I accomplished so much today. I did some more planting in my veggie garden. I took Scooter on two long walks. I got my fiber sketch done early today
This afternoon, we went to the farmer's market.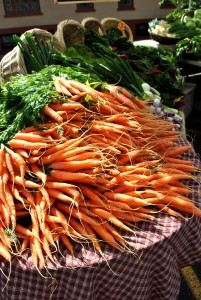 Cherries and berries were in abundance.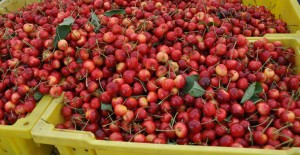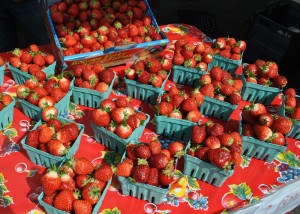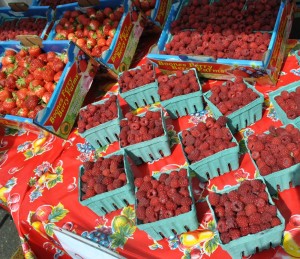 I love the shapes of bread and pastries.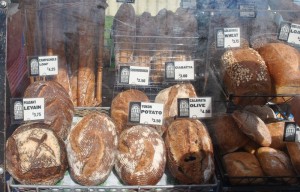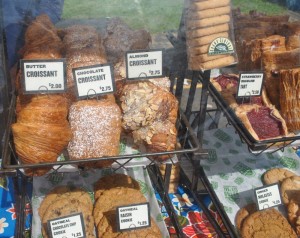 I bought two of those rhubarb/strawberry tarts in the upper right corner.
Tonight, I made a big dent in ironing my linen summer clothes. I love linen in the summer, but it is labor intensive. I also decided to do some beading on my twelve by twelve piece. It didn't feel finished.
Tomorrow, I am getting my summer cut and color.