Who's there?
Wooden shoe.
Wooden shoe who?
Wooden shoe like to go to a tulip festival?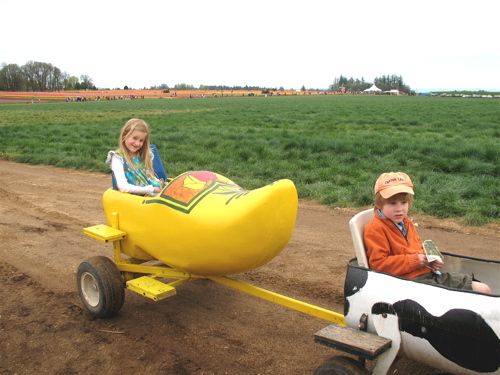 Since we partake in the Easter Vigil service on Saturday night, we leave our seats in the pews for those who only come to church for the special occasions. We had planned to take M & M to the Wooden Shoe Tulip Festival yesterday, but this is Portland, and it rained!
This morning the sun was shining so off we went, leaving their mom and dad home to get some work done.
There was a definite wooden shoe theme: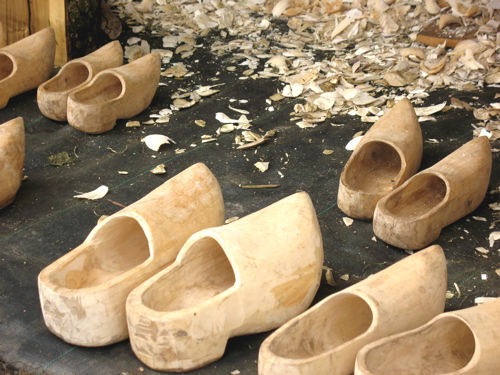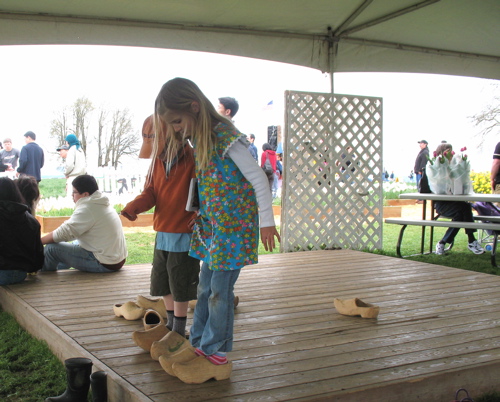 They participated in many fun activities. Here are Miles and Mr C taking a ride on a school bus.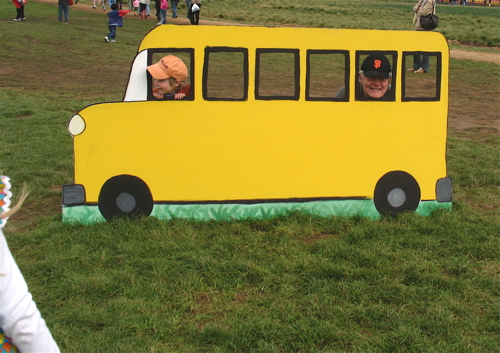 We saw fields and row upon row of beautiful tulips.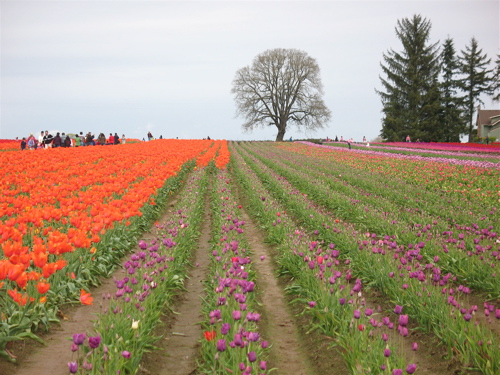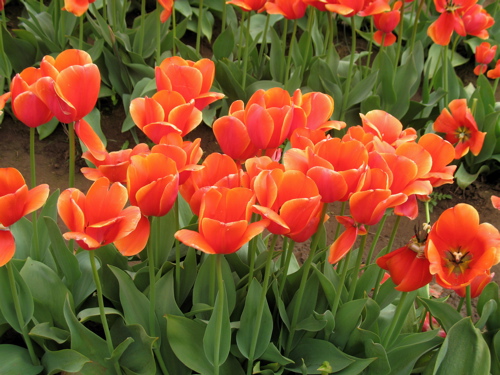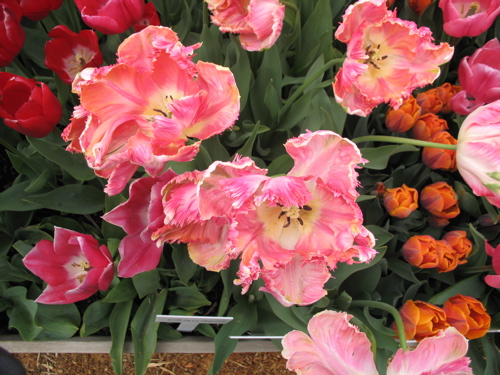 And there was a spectacular view of the often elusive Mt. Hood.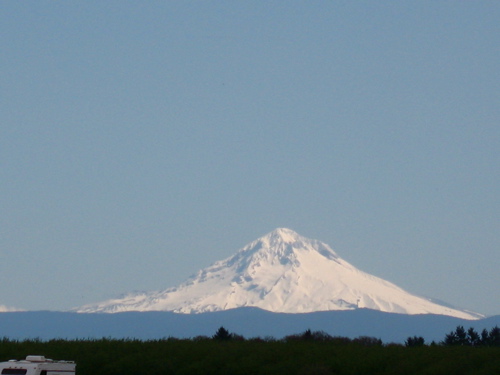 You can see more of the Tulip Festival here on my Flckr page.
Later, we dined on Greek marinated butterflied leg of lamb, rosemary roasted potatoes, Spanikopita, salad with toasted pine nuts, feta and olives and strawberry rhubarb crisp and vanilla ice cream. Yum! And thanks to Steph for making the salad and Spanikopita.
I'm worn out. Time to call it a day.