It is actually day four, but I seem to be a day behind all this week. I am leaving tonight, catching a ride to Santa Rosa to stay with my friend, Janet.
Yesterday, we put away our paints and found objects and took part in  Rayna's  Jump Starting the Art Quilt. She gave us several exercises from which we made small studies.
First, we did lines and colors for four words: anger, calm, confusion and something else (senior moment). We then had to pick one and make a small piece. Here is my confusion: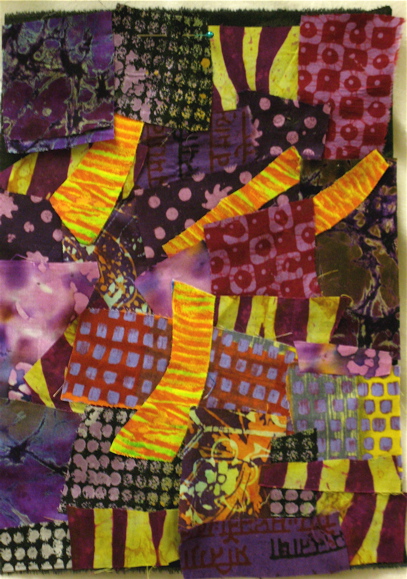 Next, we did mind mapping which is sort of like free association. She gave us the work hour glass. I went to sand, desert, desolate, etc. I also had time, watch, hurry, run, etc.  We had to select one of the words and make a small study. So here is desert.
Next, she gave us a black and white photo and said to abstract some of the  elements. Mine was a photo in Paris with some sort of wonky sculpture  with round red glass formations. Here is my piece. For this, I used some of the fabric that I had made on the previous day.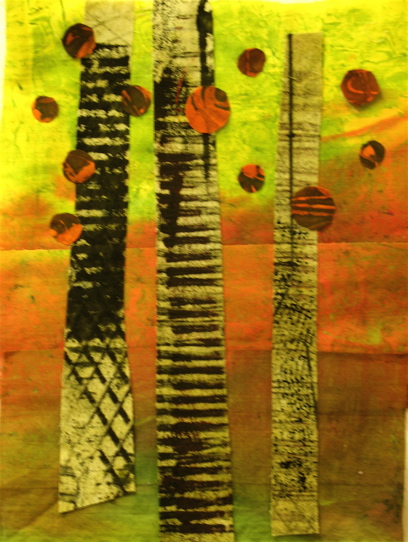 For the last exercise, we selected  a phrase from a bag. I got the end of the line. I was creatively wiped out so I did the minimalist piece.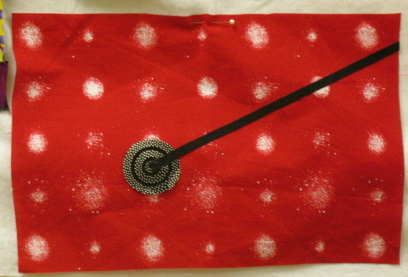 In the afternoon, we had to cut up fabric that we had make and come up with a design for a bigger piece. I finished this one called Broken Circles.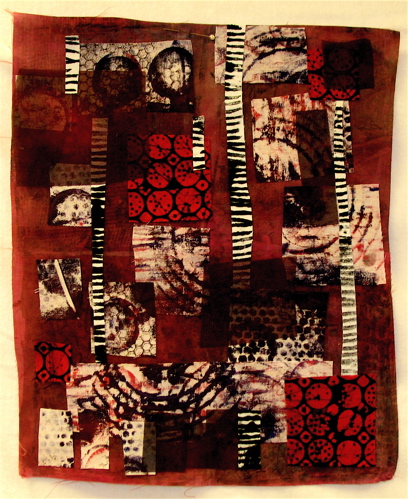 This  morning, I made this piece, titled Zen Structures.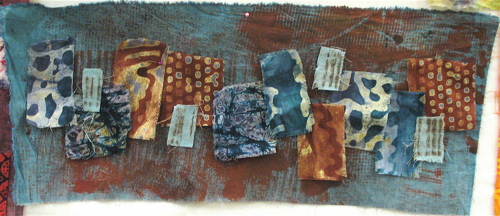 On the batik day, I took this piece of hand-dyed fabric that I inherited from June Underwood.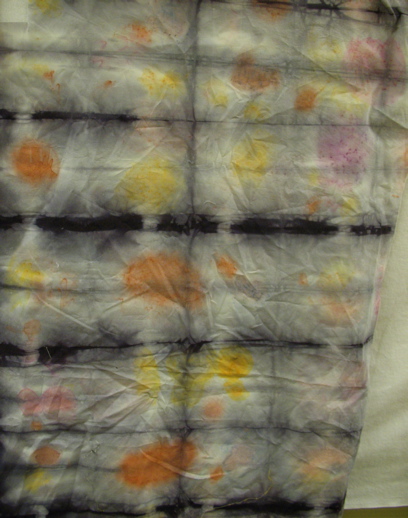 After batiking an painting, it looked like this.
And this is how the orange piece looked after painting and removing the wax.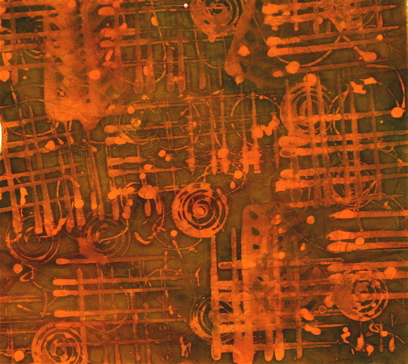 I leave you with  last night's decadent desert, chocolate caramel tart.