We had a lovely family dinner tonight. I am so grateful to have family close so that we can share our love of good food and enjoy hearty laughs when we play silly games.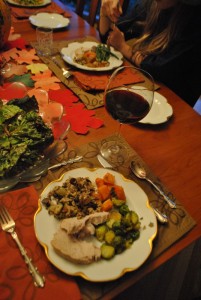 Here is my plate of turkey, gravy, wild rice dressing, roasted squash, roasted brussels sprouts and cranberry chutney accompanied by a Benzinger Pinot Noir. I made a salad with roasted pears – that was really yummy.
You may have noticed that I have not blogged for some time. I have had a bout of bronchitis and have not been able to do much of anything — have not made it down to my studio at all.
Yesterday, I felt enough better to start some preparations for today's repast. I made pumpkin pies from a pumpkin that came in my organic farm produce this week.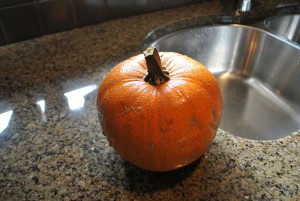 I microwaved the pumpkin and the shell just slipped off leaving the lovely pulp.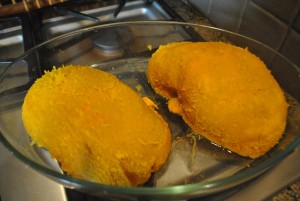 I roasted the pumpkin seeds for snacking.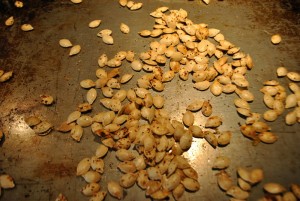 I had enough filling for two small pies and some on the side.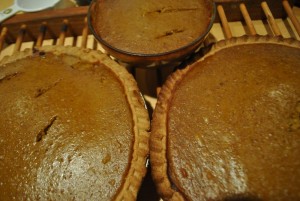 The pies were enjoyed by everyone.
I am rather exhausted tonight, but thought I should check in.
If it was on your agenda, I hope you had a wonderful day with family and/or friends.