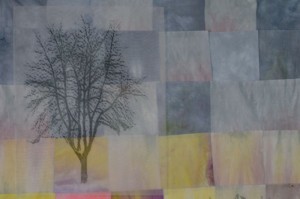 Was it the middle of the night or was it while I was walking with Scooter? I just new I had to have bigger and more elegant trees in my walking with Mr C and Scooter quilt. That is one of the beauties of my neighborhood — the trees which have a different beauty for every season. I played around in photoshop most of the afternoon, stylizing photos of trees to get the image I wanted. This is the winter tree.
Here is spring –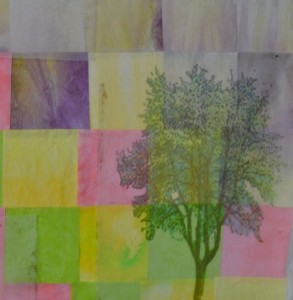 Summer –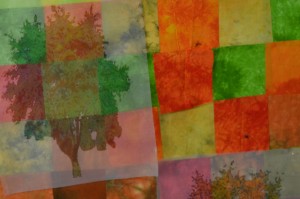 And autumn –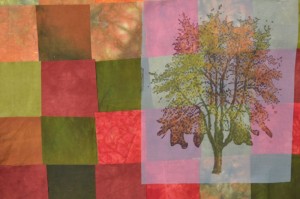 They are printed on organza. After I add Mistyfuse to the back, I will trim around them. They are making me very happy.
Here is today's 3 x3. It is a memory of how it looked at 4:30 when I took Scooter for a walk – blue skies and sunshine, after a morning of rain. Really beautiful.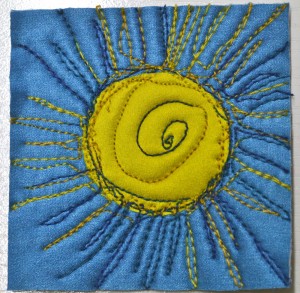 It was stitched very quickly because I was busy with trees and the Oscars.
I enjoyed The Artist, which we saw last night, but I didn't think it was Oscar worthy. I am a bit mystified by all the hype. I really thought George Clooney should get best actor. But what do I know!!