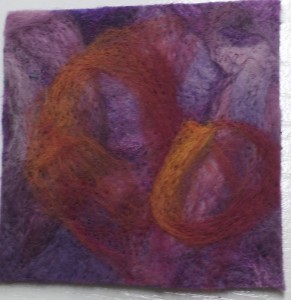 First, I only managed to get one more purple 3 x 3 done today. I have been busy getting ready for the crit group tomorrow.
We drove out to Wonder Valley. Our first stop on the third day of our desert adventure was The Glass Outhouse Art Gallery.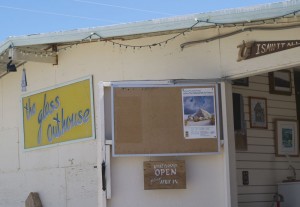 The building was at one time, a rabbit pen. There really is a glass outhouse.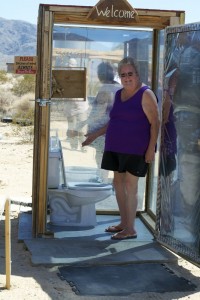 The proprietress was a hoot. That is her posing with the toilet. You can see out, but no one can see in. She had an assortment of framed photos in her office. They were all mistake photos with hands and fingers in front of the lens, and heads cut off, etc. Really hysterical. The gallery itself was quite nice. She changes the shows monthly. All around the place were little weird installations. This bottle installation was the largest.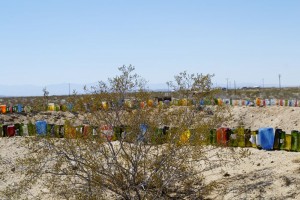 In the distance, you could see one of the 5 acre plot cabins.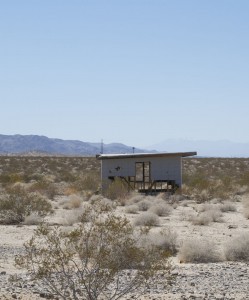 Next, we went out to visit Mike and Ann's hairdresser who has quite the compound. He and his partner built an inn which has a nice pool and a room where he teaches yoga. He is an avid collector of hair product ephemera. It is in every nook and cranny.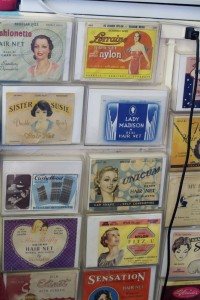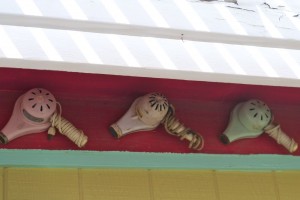 Jeff's partner (husband) creates beautiful jewelry, and they raise goats and chickens. It was quite the place.
Our next stop was high up in the desert above Pioneer town. This marker by a parking area is the only sign you have arrived at one of the High Desert Test Sites.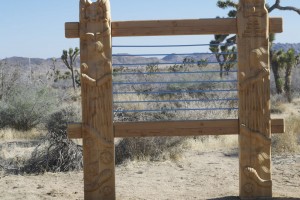 Here is what we found. There was one installation that we were unable to locate.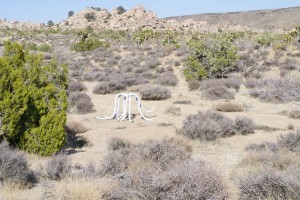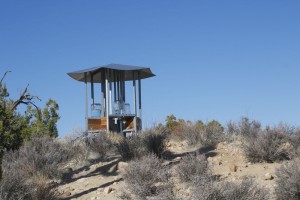 This had bottles of water with labels from different SW water sources.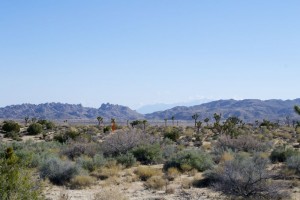 The view from up their was just gorgeous.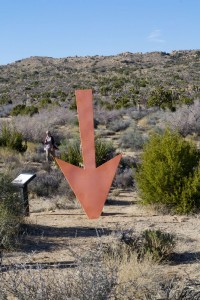 This was labeled, "You Are Here."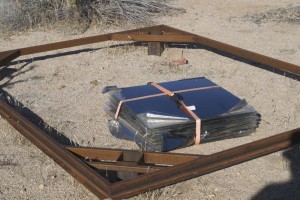 Not sure what this was – the makings of something, waiting for someone to assemble it?
So there you have it, the last installment of our excellent desert adventure.
And just look at this adorable girl!