We live in the Eastmoreland Neighborhood, but are adjacent to the Woodstock neighborhood, where we do a lot of our shopping. Today was the annual Woodstock Festival, complete with parade, entertainment, food and street fair.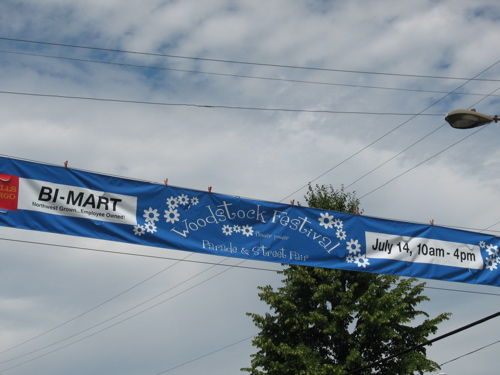 Maggie and I walked up the hill to the Woodstock neighborhood while Mr C worked in the yard. I arrived just in time for the beginning of the parade. It was the total small town/neighborhood parade. Lots of kids, a couple of bands, some dogs, antique cars, bikes and dedicated neighborhood souls. Here are a few pics. You can see more on my Flickr set.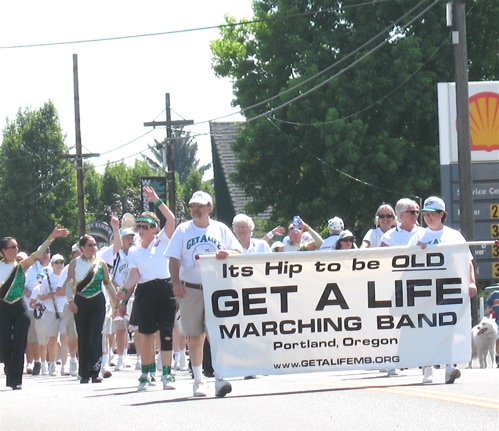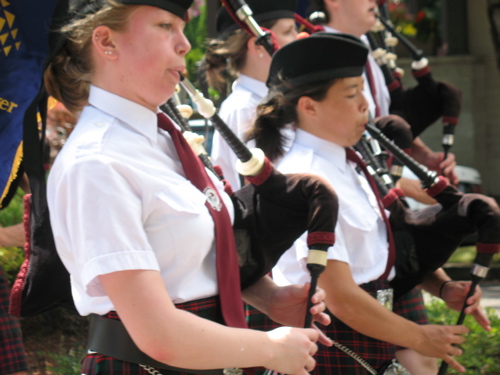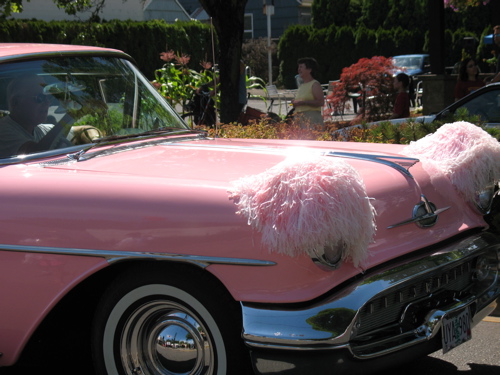 Steve worked on planting the area outside my studio. This is the view from my studio, through the sliding glass doors.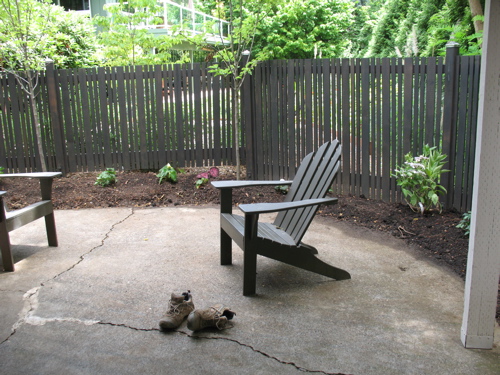 It is still a little barren, but at least we have a good start. Here is how it looks from above, taken from the deck — yellow bird bath and Japanese Maple.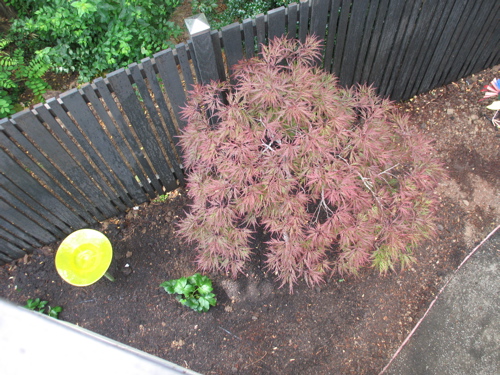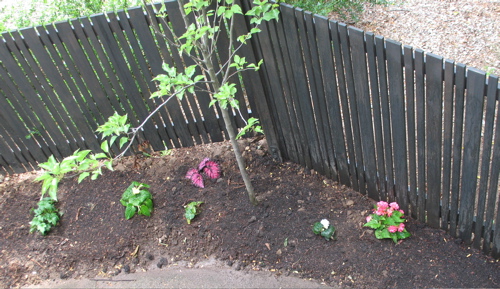 Here are close-ups of my new lacy Hydrangea and a gorgeous Begonia. Clickable to see larger.
Mr C and I have been spending the last couple of days planning a driving trip in August. We are driving to the Olympic Peninsula and staying one night, with a day and a half to explore. Then we stay in Port Orchard and catch the ferry to Victoria the next day. We will stay there for two nights. Then we are driving to Seattle for an overnight stay so that we can take in the new sculpture park and art museum renovation. I am really looking forward to this. I love to hit the road with Mr C!