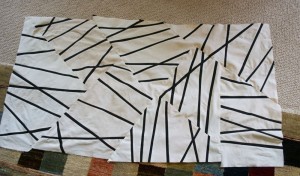 Here is the result of several days of frustration. A few days ago, I finished piecing the skinny lines.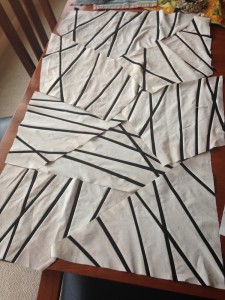 Then, I made the decision to piece it all together and then quilt rather than qulting each piece and then putting it together. You piecers out there probably know that when you take a piece of fabric and start slashing and inserting lines, you get a very wonky thing when you are done. Some of the pieces were way off in shape and size and I had to add some fabric and lines and do some fudging to get them to work. I am working on the bias in some of the pieces, too. So now, it is ready to be quilted into submission. I need to go get some thread, first.
I am also working on the next Printed Fabric Bee piece which is due in a couple of days. The theme is Mola. Here is what I used to make thermofax screens.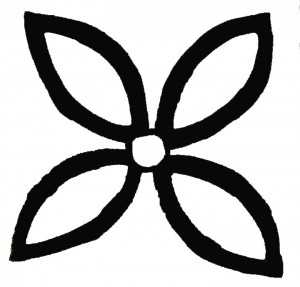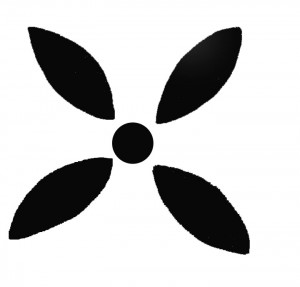 Reveal will be in a couple of days.
Wednesday, we were able to pick up our ceramic objects that had been glazed and fired. Love my zombie foot and hand!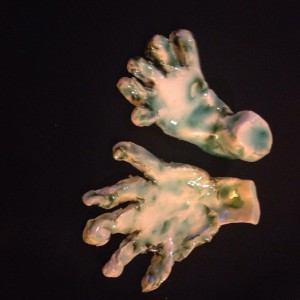 I got a bit carried away with the metallic wash on the plate, but all in all, I am happy with my first attempt at something like this. Those are delicious black currant macarons on the plate, a gift from my friend who makes these in many flavors and colors.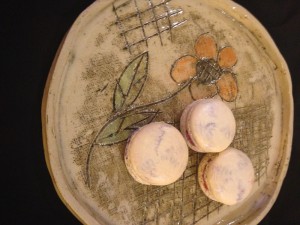 And this is the reason that I am moving and feeling like a slug right now. POLLEN!! I have a mean sinus headache and vertigo, my seasonal malady.