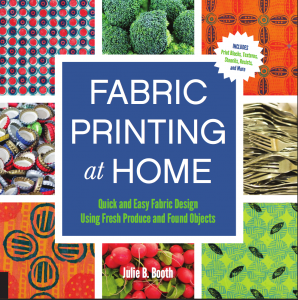 Julie Booth, one of the members of The Printed Fabric Bee has written a wonderful book about printing on fabric at home. She uses every thing but the kitchen sink – on second thought, I think she probably uses the kitchen sink!! As a surface designer, I always enjoy looking at books with fresh ideas. I really enjoyed going through Julie's book. It is packed with good information and beautiful photos.
She starts the book with very excellent information about setting up a home printing area and gathering the needed supplies – brushes, paints, and other tools. Scattered through the book are highlighted areas with extra information, tips and photos such as this one on how to make a portable padded print board.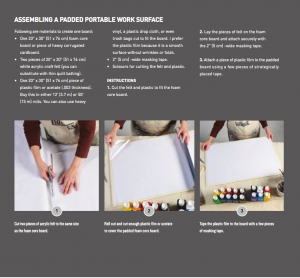 Julie provides a plethora of ideas for using found items and stuff you will find in your kitchen cabinets for resists and printing – such as flour, sugar, veggies, foil. You can also find ways to use things you might normally throw in the trash or recycle bin to print gorgeous fabric.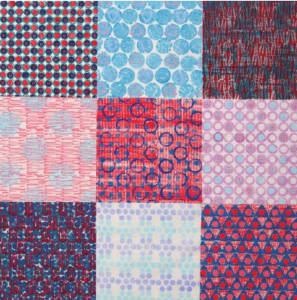 I especially like this trio of fabrics printed with blocks embellished with rubber bands, twist ties and string or twine. Click on any photo to see it larger,

This piece has a nice textured background that has been over printed using veggies.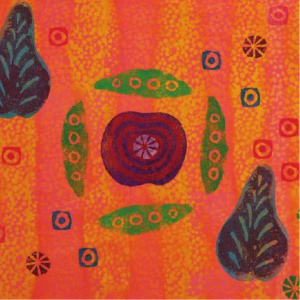 You can pre-order the book from Amazon HERE.  Photos are used with permission from Quarry Books.