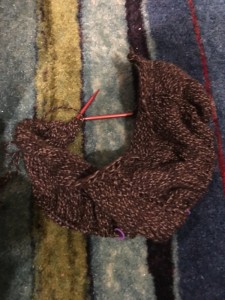 It is still Saturday here in Portland!! It has been a busy day. We attended a memorial service for a special friend's husband and then went out to dinner and heard The Messiah with the Oregon Symphony. Just so beautiful and special at this time of year.
I have been working on another kid sweater. This one is brown.
That is it for today. I'll be back tomorrow.