This afternoon, I was finally going to get down to the studio to do some work. Then, these wonderful beings showed up.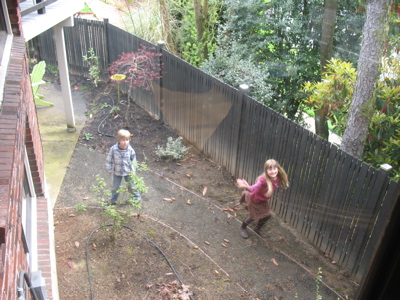 They get out of school early on Wednesday so their mom brought them over for a visit and to take possession of her birthday present, a new lens for her camera.
After a snack of apple champagne, molasses cookies and almonds, we enjoyed some time in the front yard. It was not the greatest weather, but nice enough to do some chalk drawings and hang out with Grandma.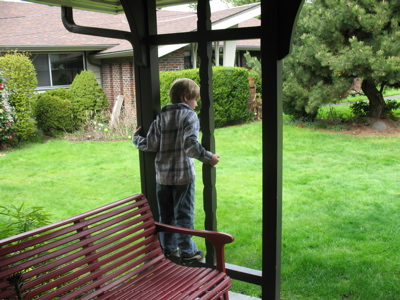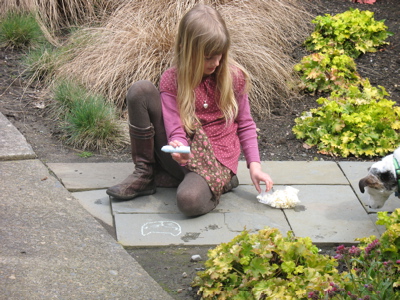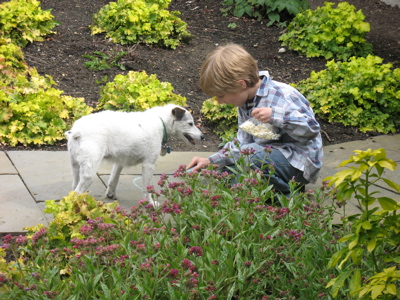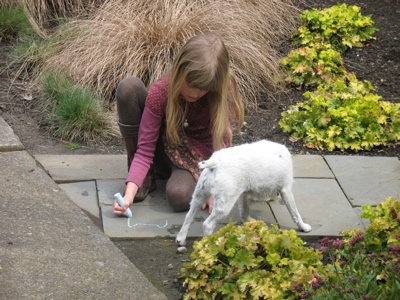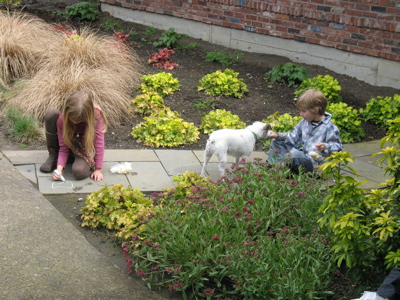 Mia drew this kitten: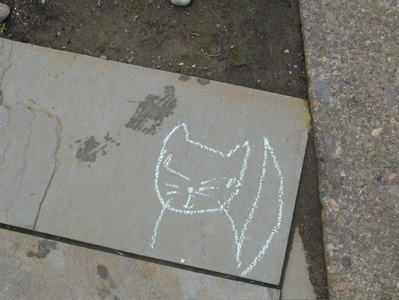 Miles drew this International Don't sign for girls!! Argh – he is that age.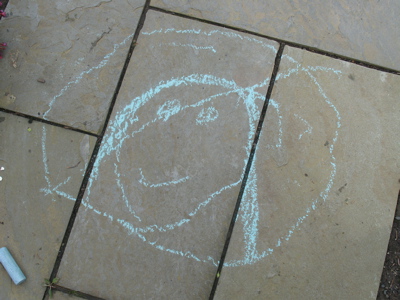 Maggie loves when they come over, but she is getting so old, she can hardly keep up with them. She is wondering which direction they went! Notice the lovely Portland film of moss.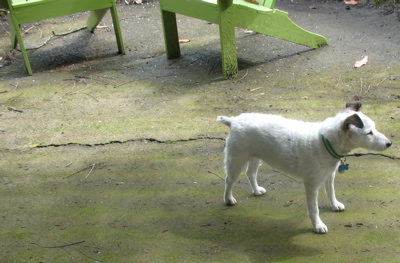 I had a good weigh-in day at WW. I was down 1.2 pounds and I feel that I am in control of this again. Whew!!