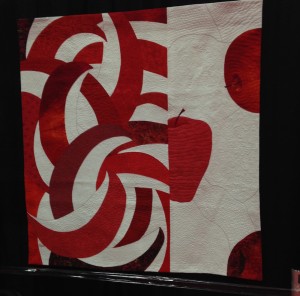 I know I have been missing in action, but for a good cause. I helped to coordinate an information table at Quilt Knit Stitch 2015 for Surface Design Association. We set it up on Wednesday and the show ran Thursday – Saturday. We had a display of swatches of samples of surface design techniques by our members and lots of journals to peruse.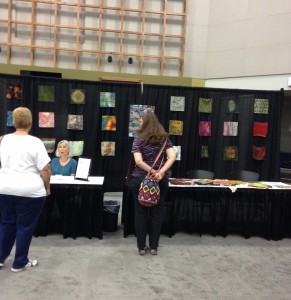 The opening quilt up above was in the red quilt show that debuted in Houston. I liked the more modern versions of the red quilts. That one was made by Betty Hahn, an artist that I really admire.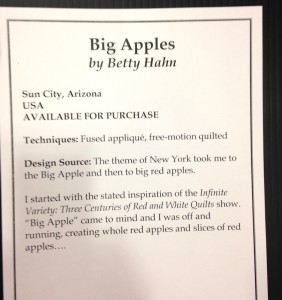 Here is another innovative red quilt.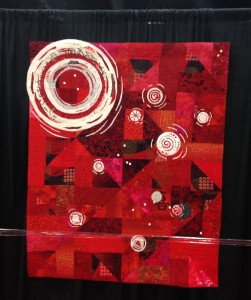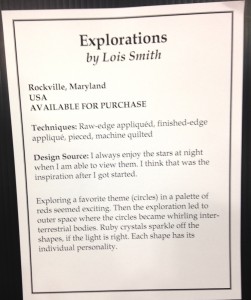 We were next to an exhibit of work by students in Jane Dunnewold's master class. Some of these pieces were my favorites in the show. Here are some I especially liked.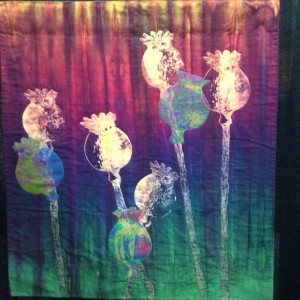 This piece was so gorgeous – hand dyed and discharged and some applique of poppy heads.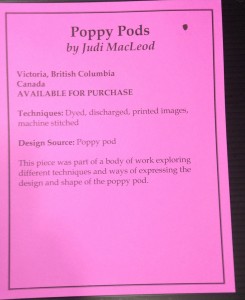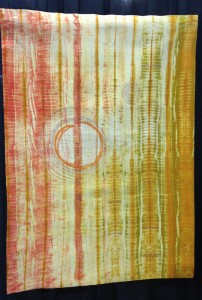 The hand stitching on this is really lovely. It has sections of hand-dyed gauze laminated to the surface. It needs to be seen up close.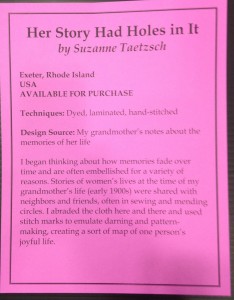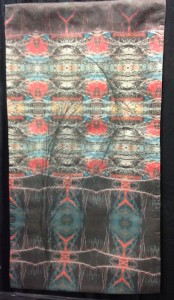 This is one of Jane's pieces that is digitally manipulated and printed by Spoonflower and then quilted.
These 3 pieces had such gorgeous surface design.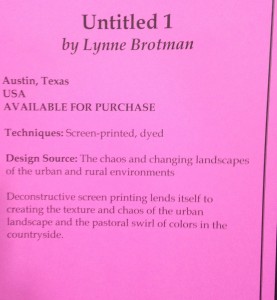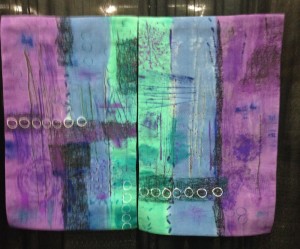 Another gorgeous piece with surface treatment.
Here are some other random pieces in the traveling special exhibits.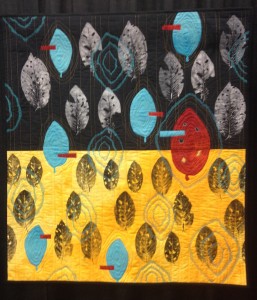 Sue Dennis of Australia makes such lovely quilts using leaves. She does rubbings, printing and applique.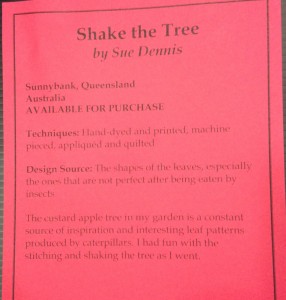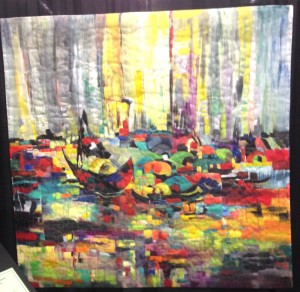 Another fabulous quilt by Betty Hahn. It is painted!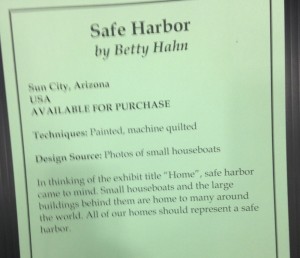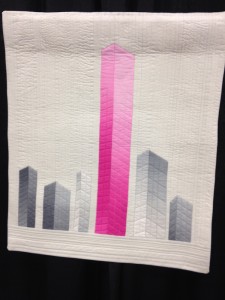 This is a small modern quilt with Big Pink, our iconic building here in Portland.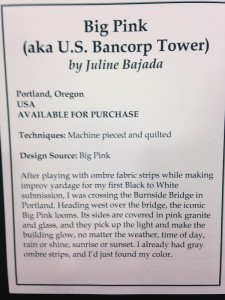 I always love a Betty Busby quilt. This one was in the SAQA Redirecting the Ordinary exhibit.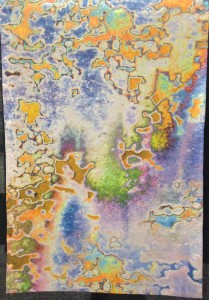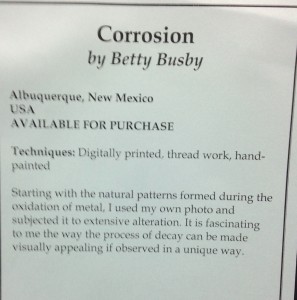 My regular readers may recognize this as the big sister to a SAQA auction quilt that I purchased.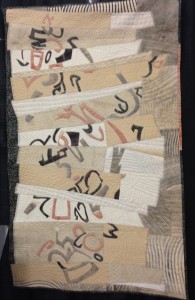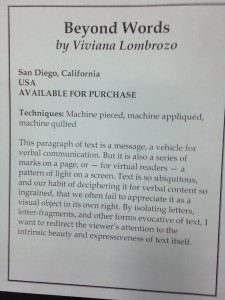 And here is the little sister.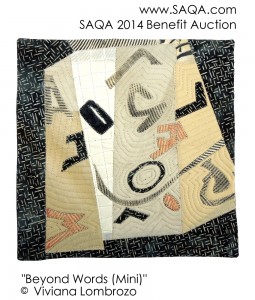 Hope you enjoyed this sampling of quilts from Quilt Knit Stitch.