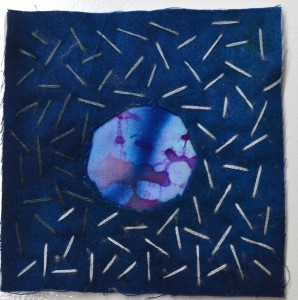 Here is yesterday's 3 x 3 — a reverse applique circle and seed stitching. I was running out of time today, so I grabbed a piece of silk indigo shibori and did the zigzag free motion quilting.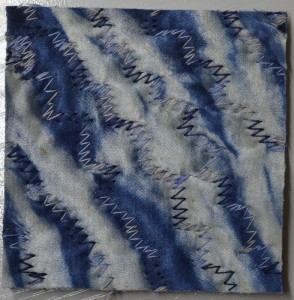 Here is the fused background with winter at the top.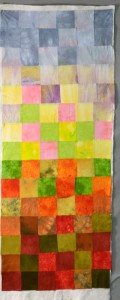 I think I need to work on the blending between spring and summer. My other dilemma was that the photos printed on organza were not showing up very well. I went to Mill Ends, to look for something to put behind them that would still have some transparency. I found some cotton organdy. Light bulb went on. I reprinted the photos on the cotton organdy and am much happier.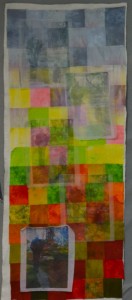 Above you see the differencce. The bottom print is on the cotton. The others on organza.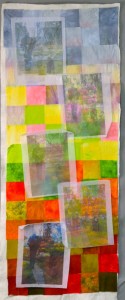 Here are the photos all printed on the cotton organdy. I still need to add misty fuse and trim them.
I also made a few more thermofax screens for the background.
Trees: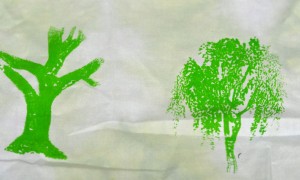 And leaves: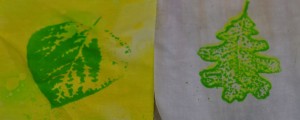 For dinner tonight, I made a delicious white bean and turkey chili. It was so good. The last two times we have gone out to dinner, I have been so disappointed with my main course. I am a much better cook that some restaurant chefs, I have decided.
In a few minutes, we are going to our local, vintage movie theater to see The Artist.
I hope you are enjoying your week-end, too.