Yesterday, I spent some time adding the 3rd layer to one of the round robin collages. I told the group that I might be very tardy and not sent mine in until later this month because of the death of me sister–in-law. But, I had an idea and it really was therapeutic to be in the studio, playing with some images to add to the collage.
This is what it looked like when I received it: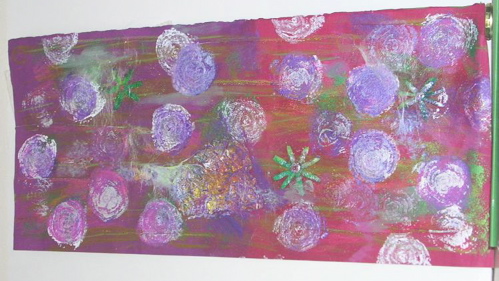 This is a painted paper background with tyvek flowers and some Angelina fibers. I saw a mysterious and sort of secret garden emerging. To me, it needed some contrast in images and some structure. I was so focused that I forgot to take pictures of my process.
First, I ironed some silk organza to freezer paper and printed two images on it. One was an iron garden gate and the other was a woman with a head full of flowers and fruits for hair. I colored in the fruits and veggies and her skin with fabric ink pens. I then collaged these two images to the background using Golden Gel Medium.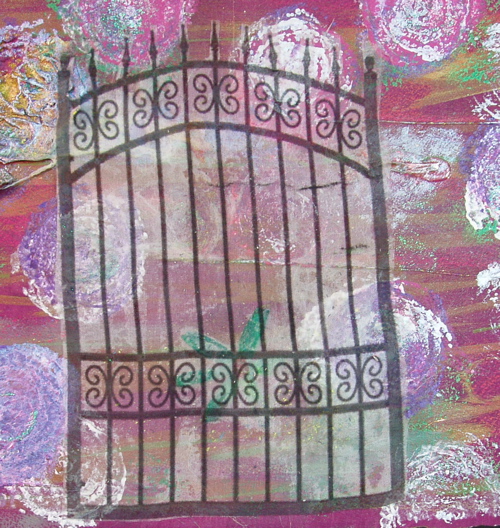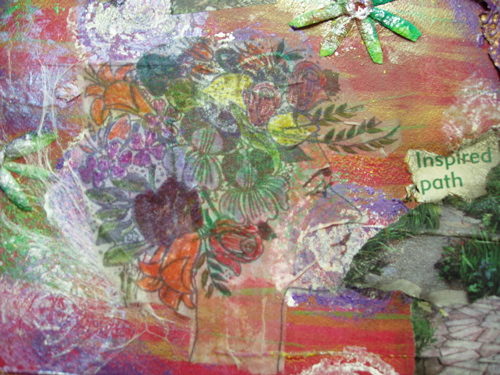 As usual, I felt the need to do more. I looked through some magazines and found some photos of garden paths and some evocative text. I tore these and collaged two areas with the garden photos and the text: Inspired path and secrets to share.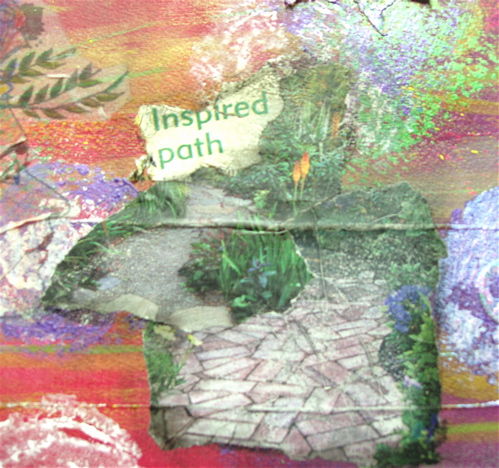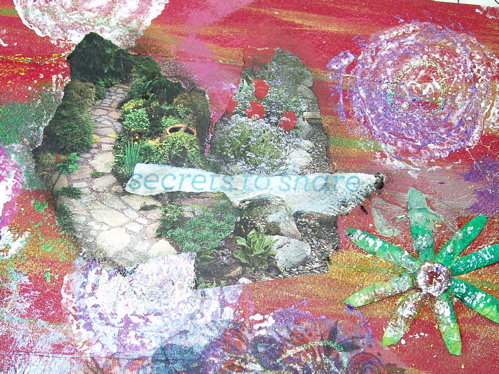 When it was dry, I used some black ink to antique the paper pieces and to blend them in to the background. I love the way these look. Here is the whole piece: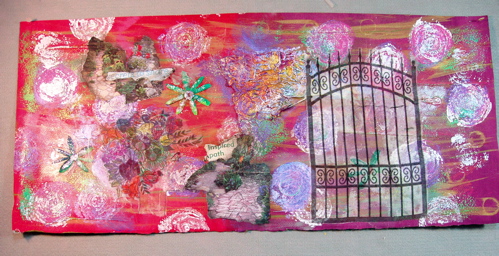 This has 8 more layers to go so I hope someone has fun adding some elements to the gate.
I must go pack for my journey tomorrow. i wanted to show you my own version of "Men in Trees".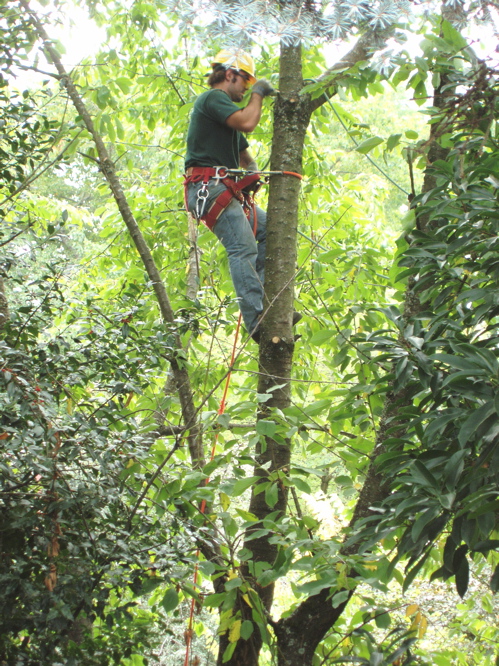 This is the back of our house. We are having all the deadwood trimmed and the remaining trees trimmed to look better. We now have a view of the golf course across the street. They also took out all the overgrown shrubs in the front of the house and garage.
My sister has wireless so I will take my laptop and check in. I want to say thanks to everyone for their condolences and good wishes. It is much appreciated. When I come home next week, my son, Mark, and Jayme, are coming for my birthday and Mark is going to help Steve with relandscaping our house. It will be a great week.