It has been a marathon week-end of family around the house. Mr C and Mark have been working on the landscaping of the front of our house. I will be posting some photos later as they get this together. M & M are back in school. Jayme left to go back to California. Mark and Mr C are visiting nurseries and places that sell stones and rocks this morning. So it is suddenly quiet.
NEW NEIGHBORS: Look at who showed up at our front door this week-end. We have new neighbors, and they eventually came by to retrieve them. Aren't they a funny pair? In the background, you can see the tearing up of the yard that is going on. Click on photos, if your screen is small, to see the complete photo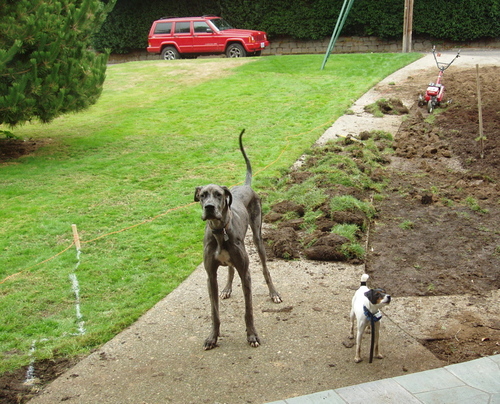 BIRTHDAY LOOT: On Saturday night, we all went out for dinner to celebrate my birthday. I received some great gifts. Mark and Jayme gave me a book that I have been wanting to read and pretty vase with a bouquet of lavender.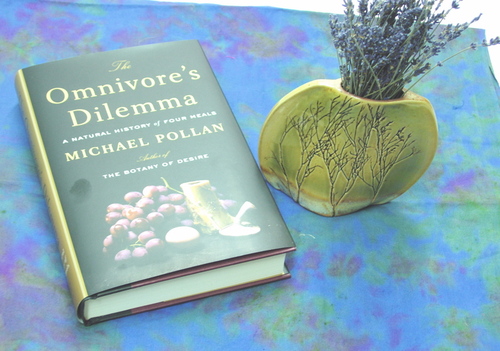 And Stephanie made me this wonderful scarf of wool scraps that matches my hat and gloves from Mr C. I love what she can do with scraps of wool: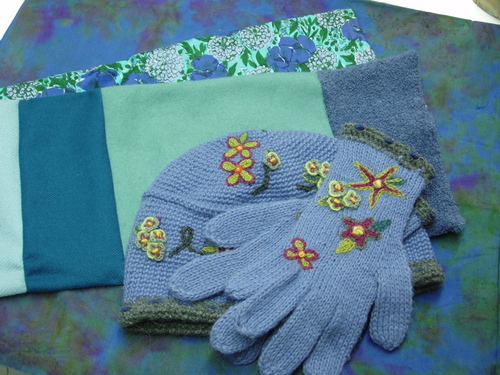 SWEAT SHOP: Stephanie volunteered to hem muslin napkins for Mia's class. They are going to do something artsy with them today and they will be used in their restaurant at the Harvest Fair next week-end. She thought she had 20 ?¢'Ǩ'Äù it turned out to be more like 75. So yesterday afternoon, we worked for a couple of hours on two of my sewing machines and finished them.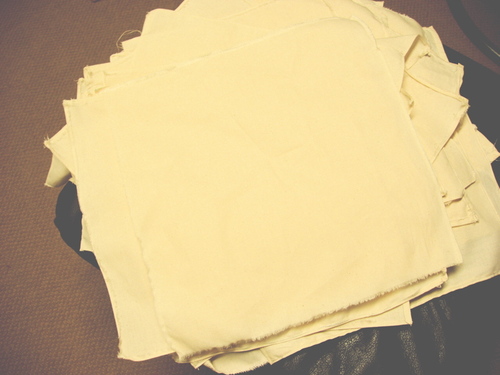 LAST, BUT NOT LEAST: M & M have a play area in my basement office. I had plastic bins for their toys, but everything was a mish mosh. So I bought an toy storage system at Target. Steph and I organized the toys and got rid of junky stuff. M & M made labels for the bins. Last night they did a great job of cleaning up because every thing has a place. Brilliant!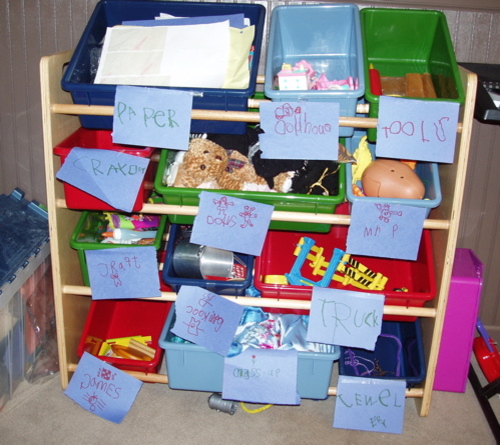 Time to walk the dog. I think the rain has stopped and the sun is trying to come out.