We never visited Oregon in October before we moved here.We were here in early September and late November and often in December. So It is an unexpected and delightful surprise to find glorious fall color in our neighborhood. Eastmoreland had an abundance of old and stately trees. Even the elms, which have been wiped out in much of the US, abound in our neighborhood. I think I love them most. The are very tall and the leaves are yellow. Yesterday afternoon, Mr C, Maggie and I took a walk in the late afternoon sunshine and got these photos.
Here are some of the elms: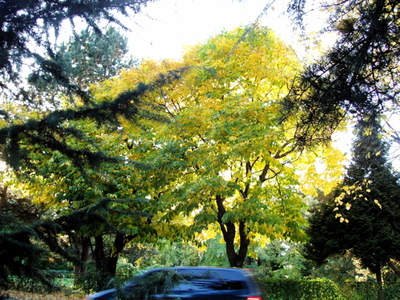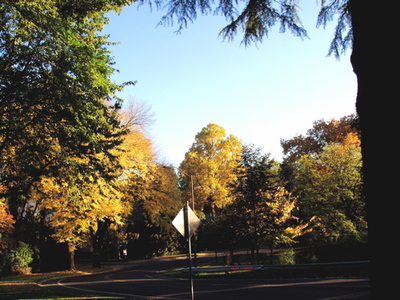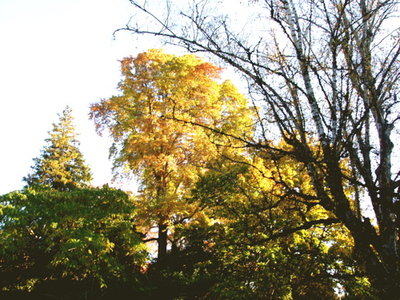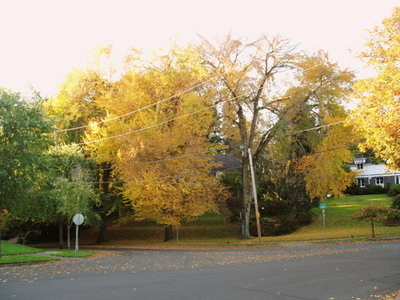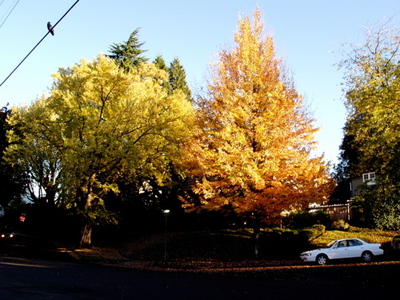 Here are some other beautiful fall sites in the neighborhood.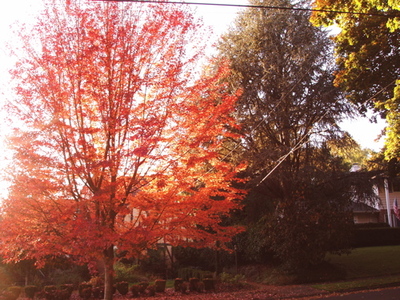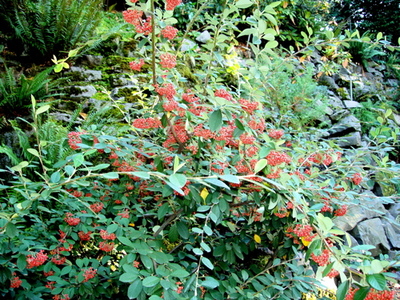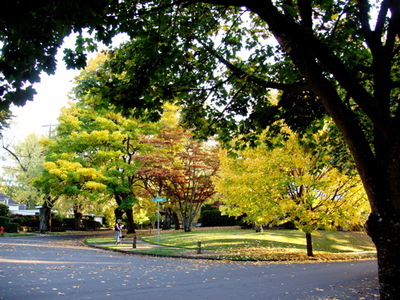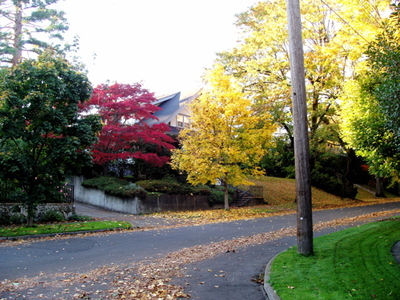 These are a couple of shots of the Reed College Campus. I love how the sun is making the elms glow in the background.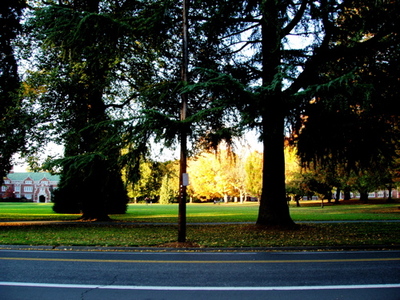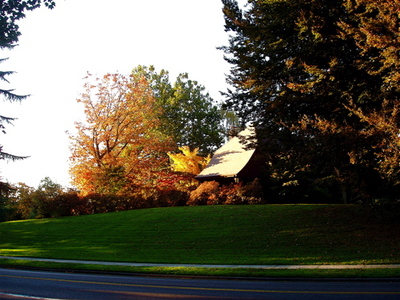 Here are some shots of the landscaping, Phase 1.
This is the bluestone walkway. the rest of the walk will be done next year. You can see that my lime green Japanese Maples have gotten their fall color, too.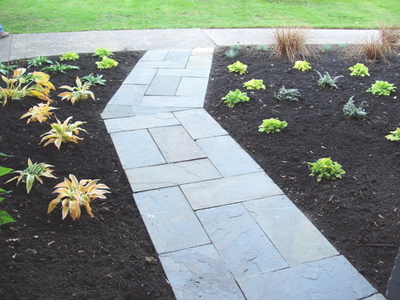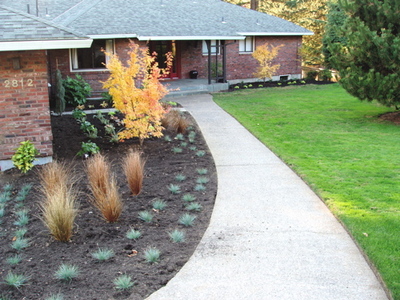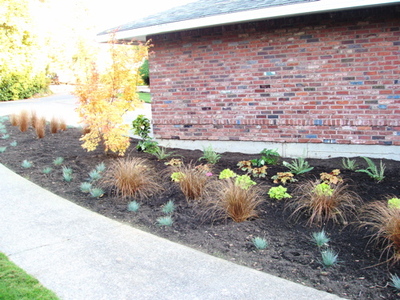 Tomorrow night, we are having our first non-family dinner party. Our church has a program called Sojourners. Groups of eight meet together for a year. Some go out to restaurants, but we have a group that likes to entertain at home. I am making the main course, and the rest of the meal will be brought by other members of the group. I'm making pork with figs in a balsamic vinegar sauce and polenta with roasted butternut squash.