My brother-in-law passed away this morning surrounded by his family. I think we all breathed a collective sigh of relief as his last days were difficult for my sister and their children. I am so pleased that they were able to have him at home and surrounded by their love. We will fly to NY on Thursday to participate in the celebration of his life.
Mia wasn't well enough to help me decorate the tree, but Mr C did get the lights on. I am enjoying the simplicity of this for now. I am hoping she can come over tomorrow afternoon.
I finished quilting the Kimono fabric coasters today and got them cut into squares and fused to red felt.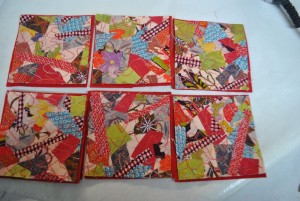 Here is a detail: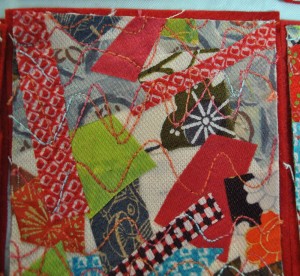 I am watching a German film with sub-titles so I better pay attention.