We are having a lazy last week-end before the busy fall season of meetings and events start up. Yesterday, we went to Art in the Pearl, the annual festival in downtown Portland. I collected business cards from artists who live in or near Portland so that I can invite them to apply for Artists Among Us.
I took a few photos. This chair was so lovely. It had a footstool with it. The other furniture made by this artist, Victor DiNovi, was exquisite.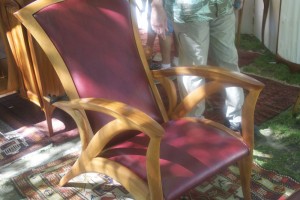 This glass artist, Morgan Madison, does some beautiful work. I loved every thing in his booth.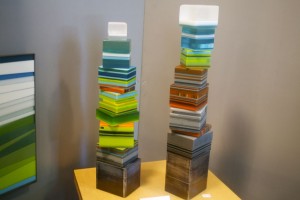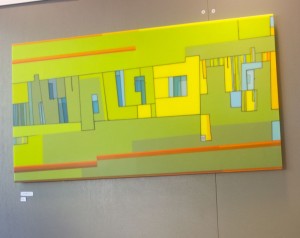 Here is my friend Teresa Rusch, in her both. She dye paints wool yarn and weaves gorgeous scarves and shawls.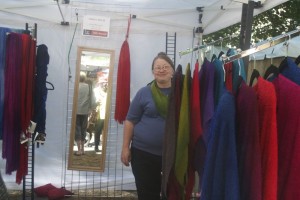 I saw these collages and was struck by how similar the elements are to those used by fellow twelve, Deborah Boschart. The artist is Marcy Baker.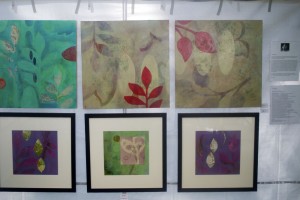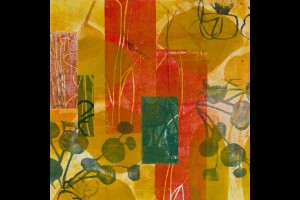 We sat down to have a cold drink and saw the top of The Henry, a building with cool condominiums. Mr C said he would like to live in the pent house condo at the top! It is a little out or our price range.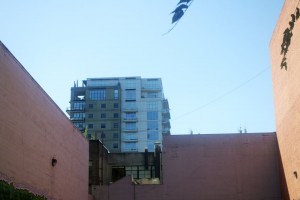 I also liked the canopy of leaves above us.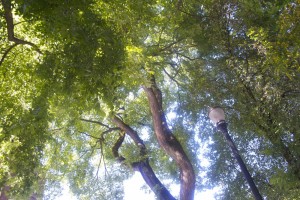 Here is today's red-orange 3 x 3.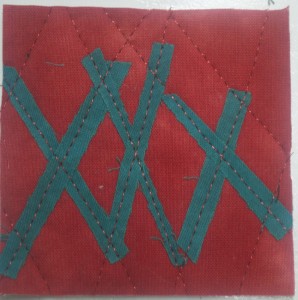 I also cut some batting and backs for the 3 x 3's.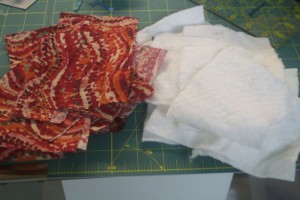 Tomorrow, we will have a BBQ with the family. M and M go back to school on Wednesday. I have a full schedule of activities coming up this month. Where did summer go?