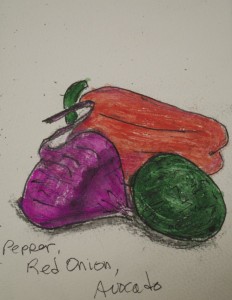 I have been crazy busy with SDA conference stuff and finishing the big quilt so that I can photograph it and submit it tomorrow. I am happy to say that I am going to make it. I finished the quilting this morning and then got it trimmed to size. I am now sewing the facings to the back.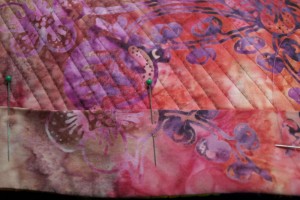 I have nothing else of interest to share. Oh, I did get a drawing done. It is up at the top. I also got several 3 x 3's stitched while I watched Project Runway. I had to go out and find some blue and yellow beads. Now, tonight, I realize that I am getting low on red. This is going to require a lot of beads!
The rain came back and Mr C and I both admitted we didn't mind. It is such a part of life here in Portland during this time of year, it seems odd when it gets to be too sunny and dry. I really have become an Oregonian!