I have two nights of the Artists Among Us show and sale behind me. When I left last night, I had not sold anything, but neither had 95% of those in the show. The major sales were the jewelry crafts people. There was some gorgeous jewelry. I bought this fused glass red head. The face is really lime green which is not showing up well in this photo.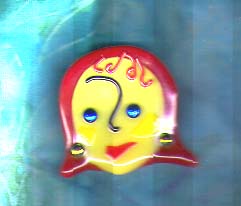 Here is a view of the show as you enter the hall: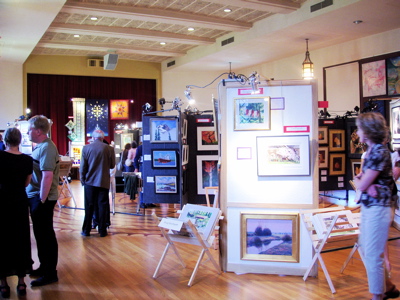 It was very nicely set up with panels and bins for unframed work.
Here is my panel and my bin to the right.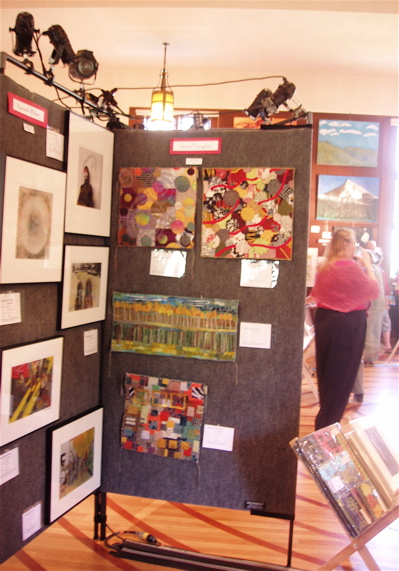 Here is other textile work: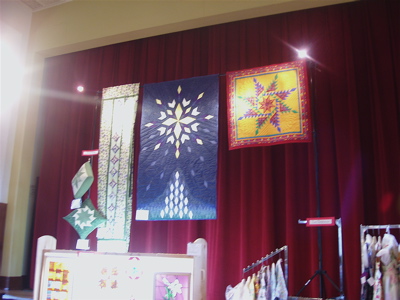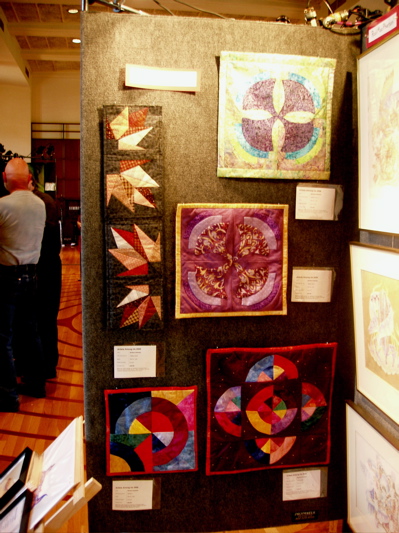 When I left last night, this artist had sold the quilt in the upper right for $35. Mine were priced at 4 or 5 times that, but had a lot more work to produce them.
These weavings were funny: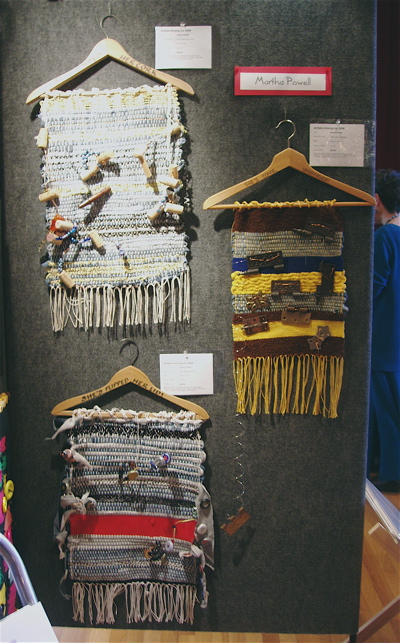 The upper left has corks and the hanger says, I've popped my cork. The one on the right has hinges and says, I've come unhinged. The bottom one has bottle caps and says, I've flipped my lid.
Several people seemed interested in my work. The aspen piece was a favorite. Someone was taking photos of each one! Wonder if she has a blog!!
I have been getting other work done, too. Look! The commercial fabrics have been sorted, culled and are now stored by color: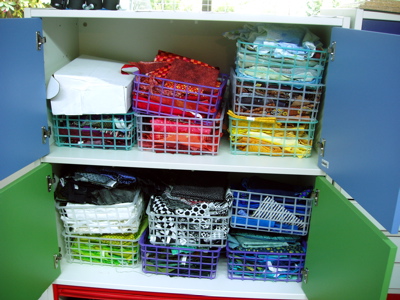 Here are my batiks all sorted: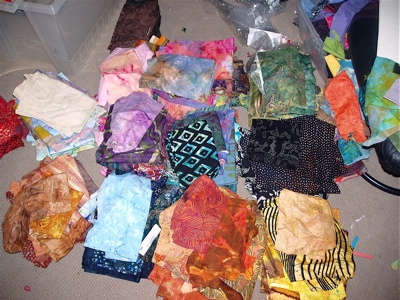 And I have been working on the fish quilt. The fish have eyes and some plant life has sprouted at the bottom of the quilt: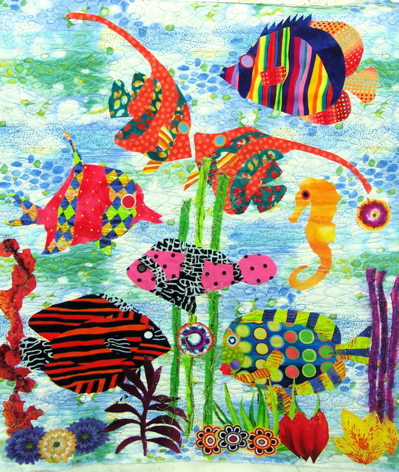 I see that one jelly fish body is missing from the upper left corner.
There is an Episcopal Church up the street from us with a banner that says there is a quilt show today so I am going to run up there and see what that is all about. Then I am working at the AAU show this afternoon.