I had a good time yesterday, discovering the results of my discharging on Friday. I found that the turquoise does not take as well on silk. Here is another piece that I discharged with turquoise dye added.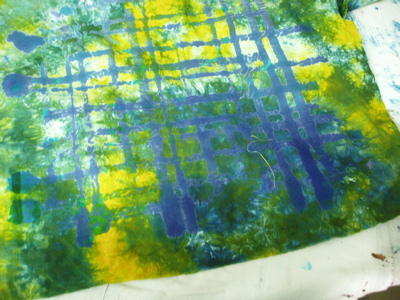 Here are the two pieces hanging to dry (I had a nice sunny day to put my work outside to dry – yeah!) The scarf had no turquoise left after the washout, but isn't it gorgeous? The piece on the left has lovely turquoise lines.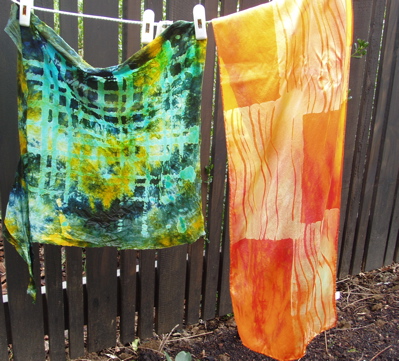 Here is the soy wax batik piece after steaming out the wax and washing it. I am loving this. I am going to continue building up some layers with screen printing and perhaps some shiva paint sticks.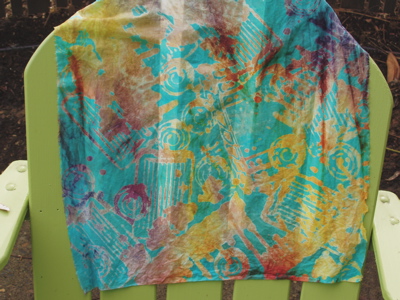 So, because of my experimenting, I did not use turquoise dye on the art cloth. I had some trouble with the discharge paste and my result was not as crisp as I would like. I screen printed over the discharged area with burnt orange metallic paint. It looks pretty good. I am a little intimidated with the size of this – two yard. I printed out an 11 X 14 image and have drawn out my complete plan so that I have a road map of how to proceed.
I am so happy with the results of the primaries and caucuses this week-end. The Obama campaign has great momentum. Yes, we can!!