I know I promised to post more of my work from Liz's class – Better Art by Design. I have a class on Church History on Monday nights so I have heavy duty homework and the class to attend. We got home at 9, and I decided to watch "On Becoming Jane" instead of blogging. It was an OK movie. It took some time to capture my interest.
Without further ado, here is some of my work from week 5. The themes were rhythm, repetition and gradation. For this week, we started working in a larger format. The previous exercises were typically done on a 4 X 6 card.
The first assignment was to create 2 compositions to show rhythm using vertical and horizontal lines. I decided to use the same fabrics for both.
Here is the horizontal: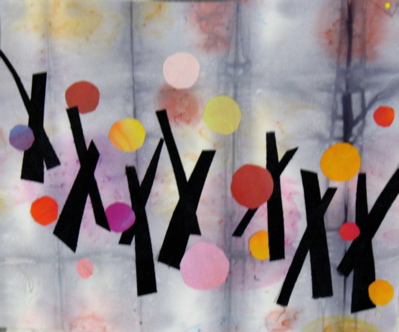 And, vertical, which I had to rework – very slightly. Can you see the subtle change in where the black lines end in the center. They were lining up in the first one.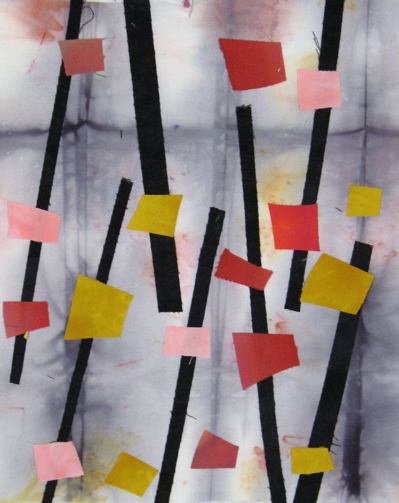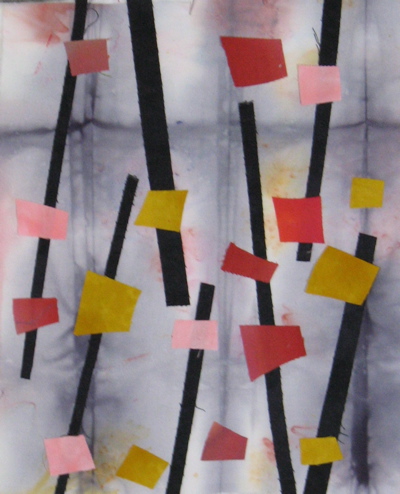 In the next exercise, we were to create 2 compositions showing rhythm using music.
Here is Jazz before and after a fix: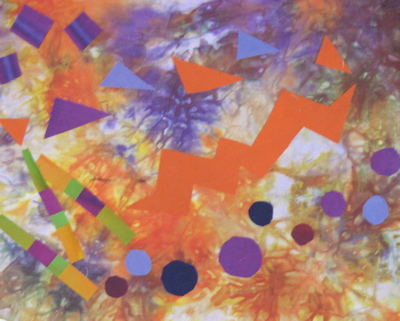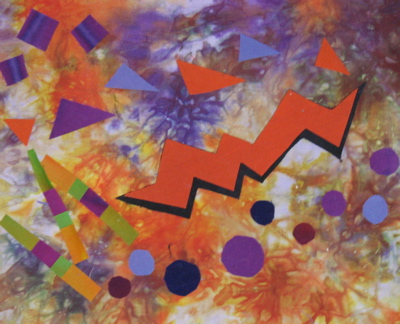 This is Lullaby: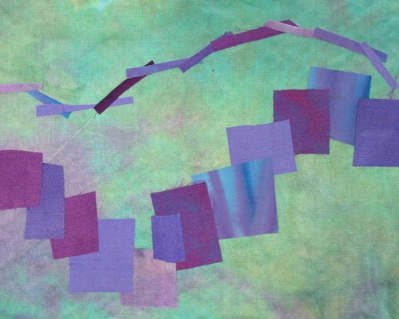 For the next two exercises, I used two pieces that I started in a class with Rayna, last spring. They have been languishing on my reserve design wall, waiting to be finished. Here they are after using what I learned in Liz's Better Art by Design class (click to find the info about her next class).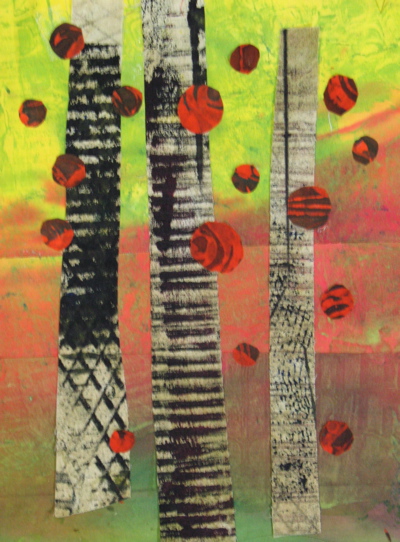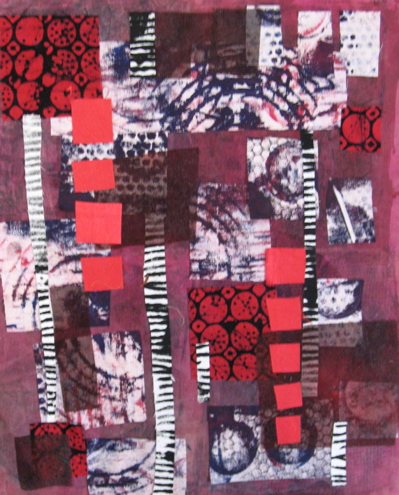 In the last exercise, we were to use subtle gradations of color and value from one area to another. I have reworked this one.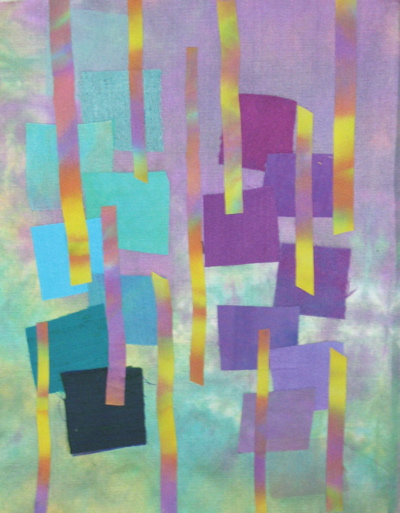 I have not heard back from Liz, yet, so I am not sure if I nailed this one yet. You can see more student work on Liz's blog.