M & M have been home sick all week; Miles went back to school today, but Mia still had a bit of a cough and needed another day away from the classroom. Steph's washing machine stopped working in the middle of a load of laundry. So the two of them came over and spent the day. I had a wonderful and relaxing day entertaining Mia — or was it the other way around? Stephie did laundry and worked on the final edits of the book of their 3191 blog — A Year of Mornings. It was a win, win!
It was a pretty nice spring day so Mia and I took Maggie to the Rhodie Garden.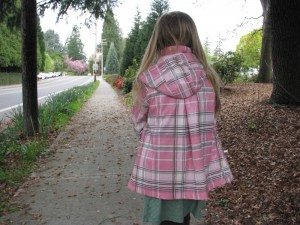 We saw these beautiful tulips along the way: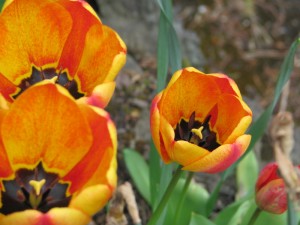 I love taking photos with my new camera. This blue heron was way across the Crystal Springs Reservoir: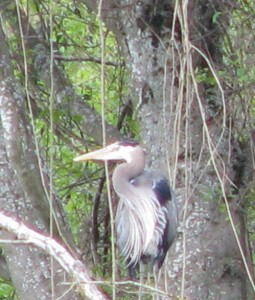 This squirrel was looking for a snack: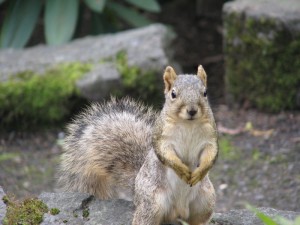 But, Mia had given all the corn to the ducks: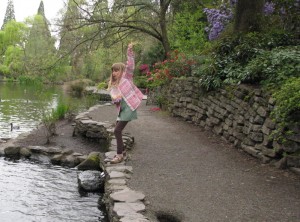 I love this photo with the purple rhododendron: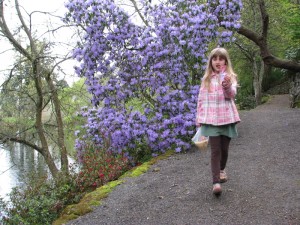 Love, love the subtle spring colors in this photo: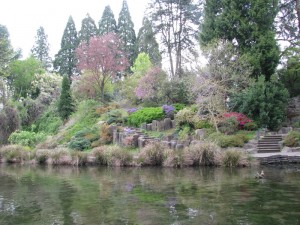 You can see the rest of the photos on my Flickr set. When we got back to the house, Mia drew a bird on some fabric, and I set her up to embroider it.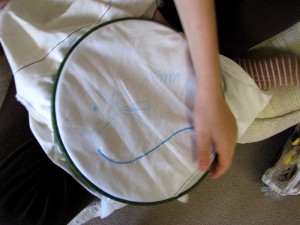 I have been invited to take part in a state-wide critique group for fiber artists. They meet every six months. We are meeting here in Portland tomorrow. The critique is done by a non-fiber artist. I think there are 20 some artists participating. June and Terry have been part of the group for a year. I am a bit nervous. But, if I want to call myself and artist, then I guess I should be able to take the criticism.