Weigh-in: Stayed the same. I have had to curtail my walking because I have Plantar Fasciitis in my right heel. I have been so grumpy this week, and I think it is the lack of endorphins from my usual walking pace. Not only do I have to curtail the walking, I have to wear ugly shoes with support — no Crocs, slippers, sandals or bare feet. I have to do stretching exercises and ice my heel. It does seem to be getting better
Bathroom Tile Update: I spent some time at the tile store today, and picked out the tile for the linear mosaic. A couple of these are metallics. I think it is going to look really cool and watery — which is my plan. They are now creating a sample of the mosaic for me. Now, what about the floor?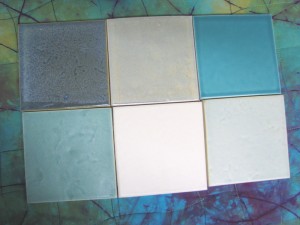 New Camera: I received my new camera today. It is a Canon PowerShot S5IS, the same camera that Terry and Reva have. I have been so impressed with their photos so I indulged myself so that I have a better camera for our trip coming up next month. Here are some photos I took late this afternoon. You can see them all on this Flickr set. I love the detail of the water in the first photo. Wish I could duplicate that for the next 12 X 12 challenge.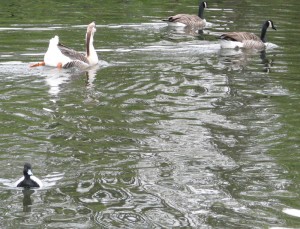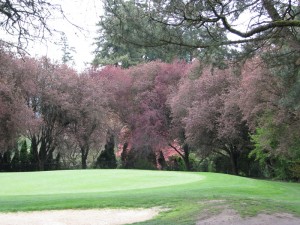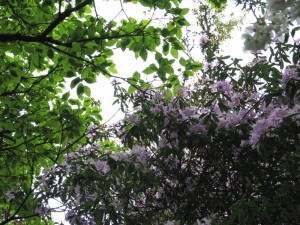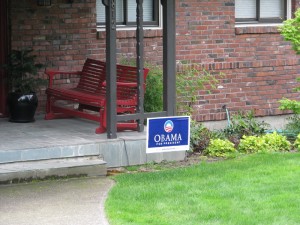 Had to put a little political stuff in here!!! The tree below is a Japanese Maple that is just starting to leaf out. It is such a beautiful tree.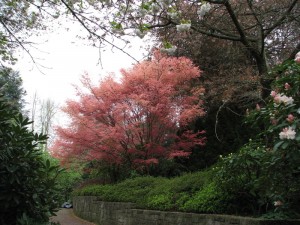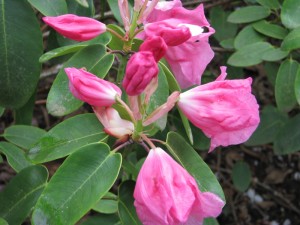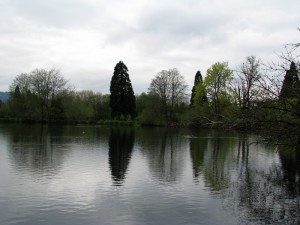 These are all clickable for a larger view.