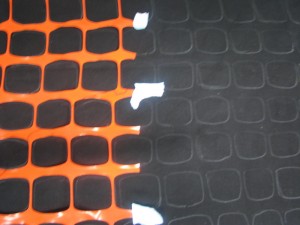 I am not telling. It is what I am working on today.
I also went to Fabric Depot, looking for something I really need and they didn't have the color I need. Oh oh. I will have to make some calls tomorrow to see if I can scare up a Fabrico pen in the Pine color.
But, look at what I found on the remnant sale table. This is a gorgeous piece of silk – 2 yards and half price. Not sure what I am going to do with it, but I had to have it.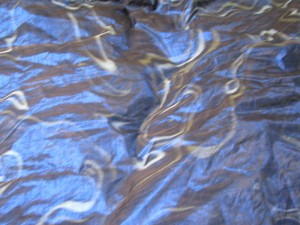 Today, Lisa, Diana and Amy took Mia out and about with them – to galleries, Amy's studio and lunch. At the end of the day, she plunked herself down on the sofa and announced that when she is 12, she is going to quit school and become an artist. Better than waiting until you are a Grandma!!