Just a quick check in. We are having rain and rainbows. I love rainbows so that is perfect. Here is the house where we are staying. It is very modern and has lots of room and 4.5 bathrooms.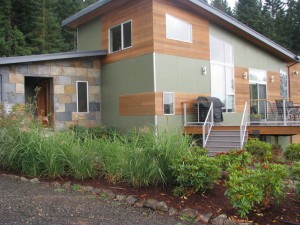 We got the puzzle going today.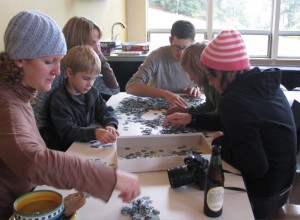 This afternoon we went apple picking.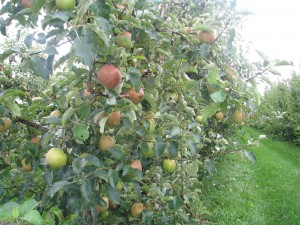 My batteries went dead so I didn't get any more photos at the orchard.
Tonight, all 3 of my children prepared a delicious dinner for me — salad, a wonderful rice and veggie dish, roast chicken, roasted vegetables and a delicious apple tart with ice cream and caramel sauce. I should have taken a photo. Here is Miles enjoying every bite.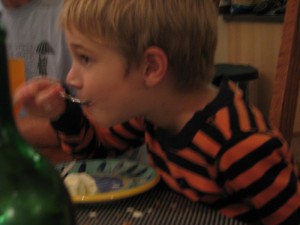 Lisa gifted me with this amazing painting from a photo of me when I was about 15. Isn't it wonderful?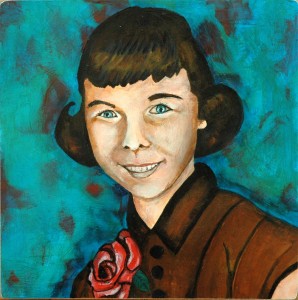 If you would like to see more photos, please check my Flickr Set: My 70th Birthday.
Here is one of the rainbows.