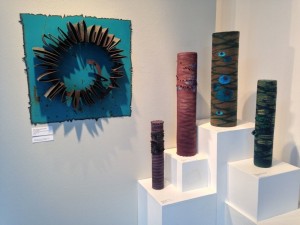 I have had a great couple of days out and about in Portland. The work above is by the uber talented Trish Hassler. She has had a very successful career blending steel which she cuts with fiber. It has always intrigued me. The turquoise piece is cut from an old Nash roadster that was donated to Trisha by a Columbia Fiberarts member.
Our local SAQA group was invited by Trisha to see her exhibit with a talk by her.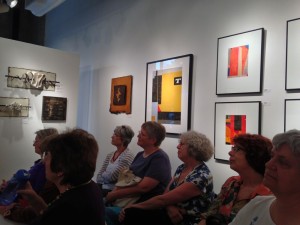 A mixed media artist, Kathy Haydon, shared the exhibit with her and many of the works played nicely together.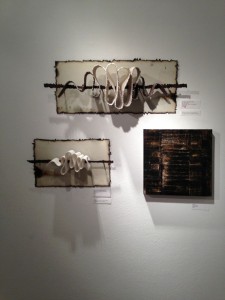 The two pieces with the ivory steel are Trisha's and are from another car donated by Marie. The darker piece is by Kathy. I love this orange piece which uses steel from an old Allis Chalmer's tractor. The farm girl in me couldn't help it.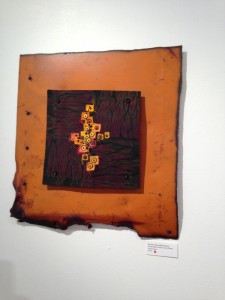 I really liked Trisha's new sculptural work which you see in the first photo. It has no metal. She has Parkinson's and finds it difficult to work with the metal. This show is the last one she will be doing with metal.
Trisha incorporates handstitching in much of her work. It was fun to add a few stitches to this community stitching piece which she will incorporate into a future work.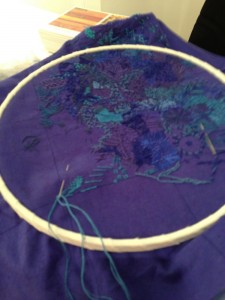 I enjoyed lunch with a couple of friends.
This morning, I went to see Kevin who did his magic and made my hair nice and red, again. It had gotten bleached from the sun and had a lot of gray showing. This afternoon, Mr C and I went on an art date to the Japanese Garden to see the Noguchi exhibit. I have long been a fan of his lighting fixtures,  that are constructed from Washi paper and bamboo. They are so sculptural and etherial.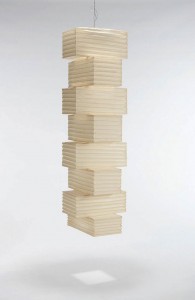 The exhibit had some of the light fixtures and tables and his landscape sculptures. I couldn't photograph inside the pavilion, but these were in the garden outside the pavilion.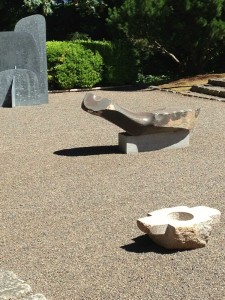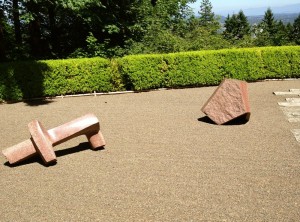 Then we wanderd around the garden. Here are some inspiration photos that I took.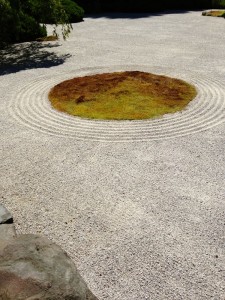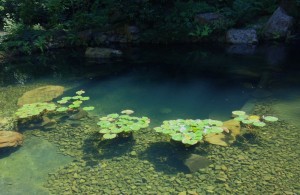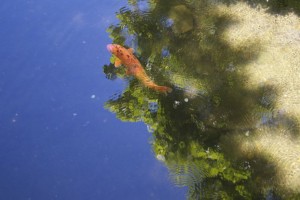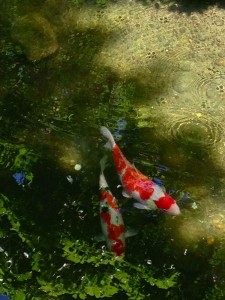 I need to get down to business tomorrow. Have something I can't talk about on the blog, yet. Deadline is looming. I want to get that top done – you know the fabric I bought and is now languishing on my sewing table. I am going to have a fantastic guest on Monday, you must wait to see who it is.
Life is still good.