This afternoon, Mr C and I braved the traffic on I-5 and drove up to Longview, WA to see the High Fiber Diet exhibit, What's Blue to You, at the Lower Columbia College Art Center. The gallery was quite lovely and the show looked fantastic. I loved how they hung the blue and orange pieces together. You can see Blue Picasso Woman in this shot.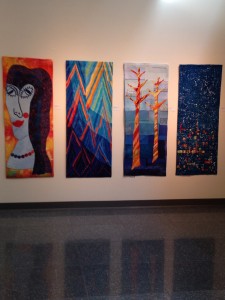 We drove home on a different route, more back roads and it was lovely. We stopped at Burgerville for supper so that I could have Walla Walla onion rings.
I have been working on a neutrals piece for the next HFD show. It is composed of black and white photos from our trip to Glacier National Park. I printed them on Jacquard Extravorganza.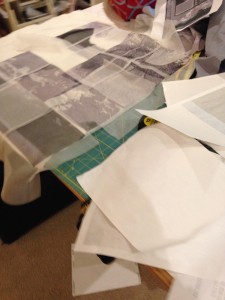 I created pdfs of the photos and printed them poster style and fused them together to make them larger for the piece I am doing. I created a thermofax to print the title.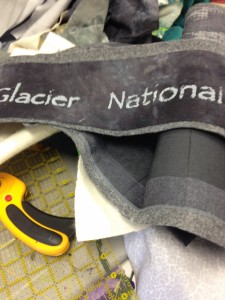 I am doing some handstitching on each photo.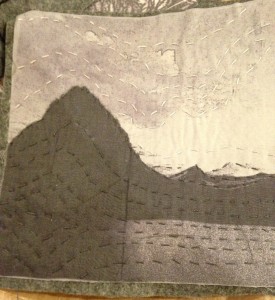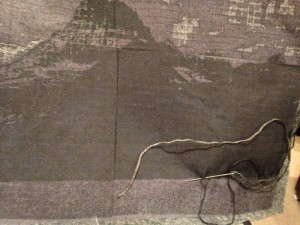 Our hot, hot weather has finally abated and it was quite lovely today. What a relief.