Oops! It seems that some of you were missing me. I have been busy working on that Good to Be Green quilt and I can't show it to you. I didn't have anything else worth putting on the blog. I have been too depressed about the state of the world to even do a rant about it.
We have been having gorgeous weather. Bright and sunny after the fog burns off. I think it is about to end. Here is the view from my studio: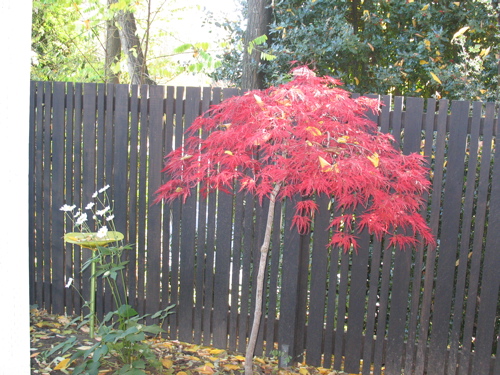 Today was crit group with June and Terry at my house so I had to spend yesterday spiffing up the place. Mary, who was my roommate at the Tacoma symposium, joined us today with a really wonderful political quilt. I have no photos so you will have to believe me that it was a great piece. June and Terry showed their Good to be Green quilts so no pictures of those, either. I didn't have mine quite ready for critiquing so I pulled out this piece that has been plaguing me. I knew it wasn't working.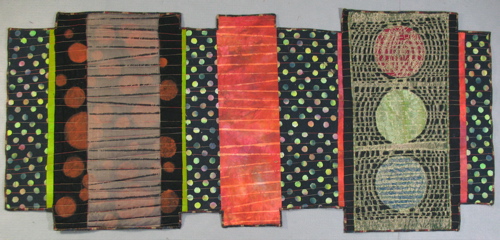 One hour after I was home from lunch with my friends, I took their suggestions to heart. And now I have a series!! (These are clickable.)
Does the second one look better in vertical or horizontal?

Do they work as a diptych? If so, which orientation?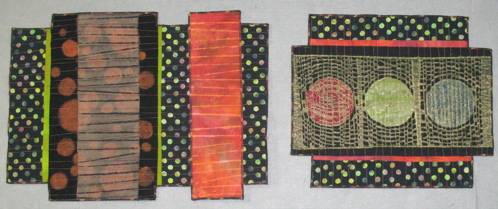 OK! Have you seen enough of this quilt(s) yet?
I am going to bury this at then end. At WW yesterday, I was not down one iota! But, I shall hang in there.