The day dawned, very gloomy and overcast. Miles was up until after 10 pm so he slept in. Mia caught a cold from her first week back in the germ incubator, known as elementary school. She woke up about 3 am with a sore throat and very runny nose.
After breakfast we decided to go to the garden store to pick up some plants for the farm. We drove out to Al's in Gresham, sort of country roads, and then Mia got car sick on top of the sniffles. We picked out some plants and headed home. Mia spent the day on the sofa with a box of tissues, ice water, chicken soup and Jr. Motrin — watching the food channel, she loves it. She seems better tonight.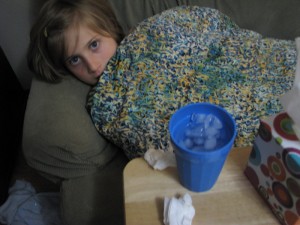 Mr C took Milo out to the Model Train store. I think they are cooking up some plans.
I was able to get some herbs, vegetable starts and some seeds planted down on the farm.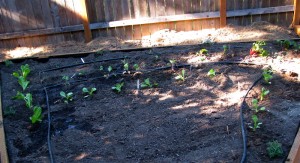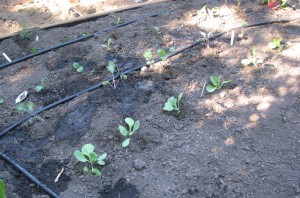 Mr C started adding the bubblers to the drip irrigation.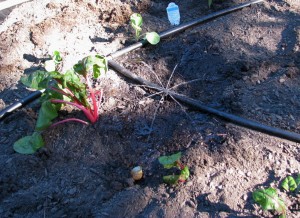 I have herbs in one bed, veggies in the largest and will have cutting flowers in the third. For now, I planted some asters and mums.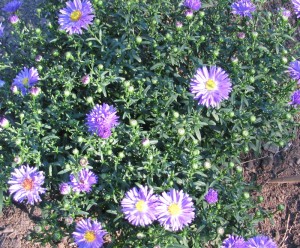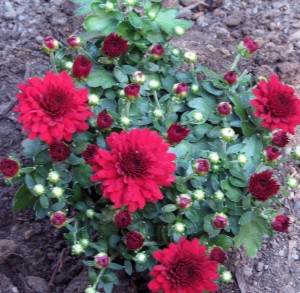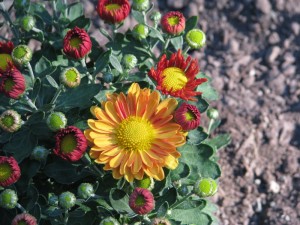 I planted spinach, kale, chard, shallots, cabbage, romaine, brussels sprouts and broccoli. From seeds, I planted arugala, (I know, I am so elitist), chard and radishes.
I haven't planted a winter garden in a while so we shall see what happens. Gardening is good exercise. I was feeling it tonight.