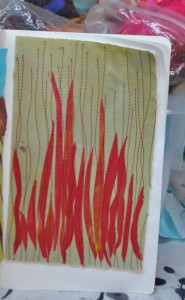 Portland went from 50s on the 4th of July to 90s today. I am so blessed to have a cool basement studio. It is a wonderful place to be in the summer — not so much in the winter.
Yesterday, I was moving in slow motion. My allergies were ramped up and I didn't get much done except for taking Scooter to the groomer's for his hot weather do.
Today, I had a lunch date with my friend Reva and her friend, Libby, who has been a part of her life since high school. I had heard so much about her and so it was fun to meet her in person.
This afternoon, I got some time in the studio to cut some more painted organza strips before I went back out into the hot weather to go to the farmer's market. I scored some wonderful fresh halibut that we had for dinner.
Tonight I stitched some more organza to make more pockets for the red and black piece.
I really like the latest batch that I finished yesterday.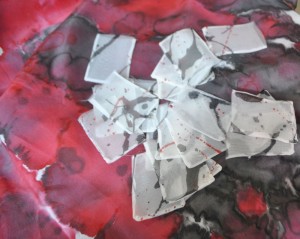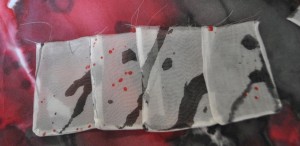 The groomer really gave Scooter a trimming. He looks more poodly,now.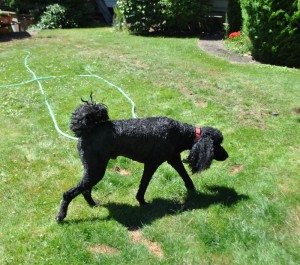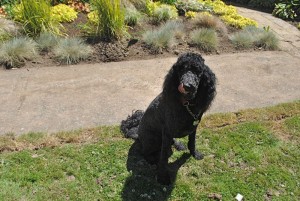 Tomorrow is STASH at Beth's house. Love getting together with my quilty friends and sharing our work and stories and lots of laughs.