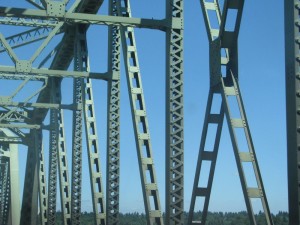 Come with me to Vancouver, WA for the opening of the High Fiber Diet Show at the White Sturgeon Gallery in the Water Resources Education Center. This is the I-5 bridge across the Columbia River. It was a beautiful clear day, and we could see Mt Hood from the bridge.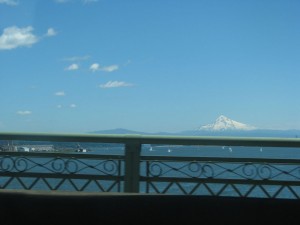 We parked the car and I saw this beautiful meadow-like area with daises -so pretty.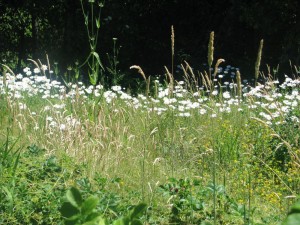 The show was on the second floor of the center.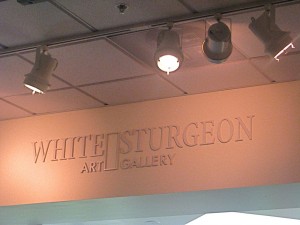 I was thrilled to see my two quilts sharing a space. The curator told me she thought the colors played nicely. I could see that the more colorful Prairie Fields brought out the colors of the Meander piece.
There was a hands on art area on the first floor where kids were having a good time.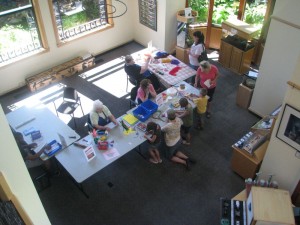 I loved this mobile which consisted of salmon created by children.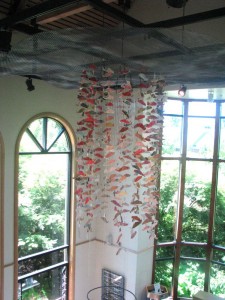 Hanging from the ceiling were this blue heron and white Sturgeon.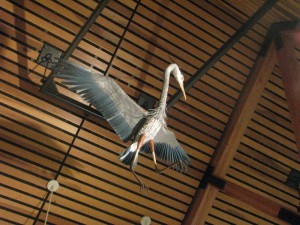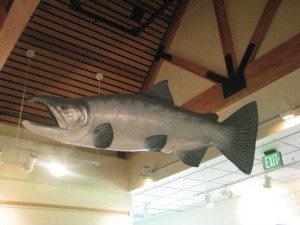 There was a potter with work on display. I had a great time chatting with him. He lives on a 65 acre working farm in Washington – his childhood home. His name is Richard Roth and his business is Grand Prairie Designs. Click to visit his website.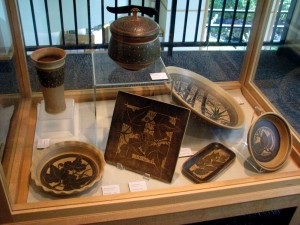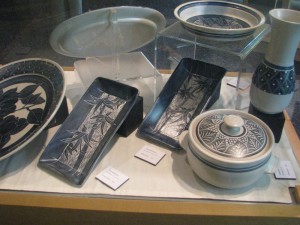 To see more photos of the show, please visit the High Fiber Diet Blog.