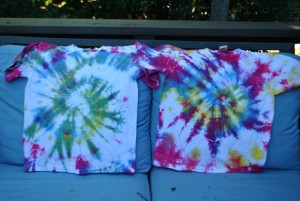 I had fun washing out the tie-dyed shirts. Considering how many I dyed while under the influence of drugs, I think they turned out really well. I hope the kids like them.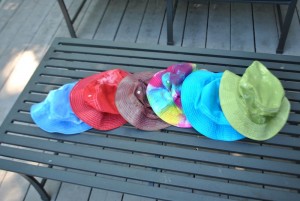 I bought six white cotton sun hats for myself. I do not go out in the sun without a hat. Now, I have a colorful array to choose from.
The onesies are so cute. I have 3 mos, 6 mos and 9-12 mos. I will be giving some of these to my friends who are expecting new grandchildren this year.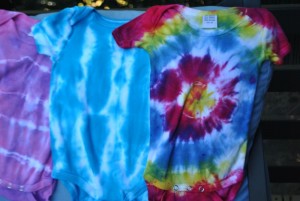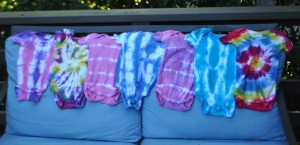 This one is for the newest addition to our family, Gwen. Her big sister loves pink and purple so I made this for her new sister.
I always wondered how to do that spiral thing. So glad I could google it. It really is easy.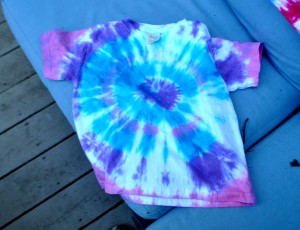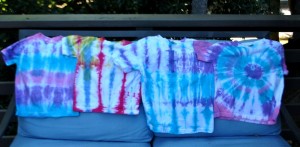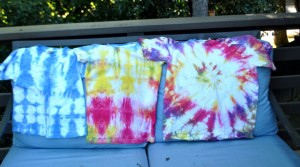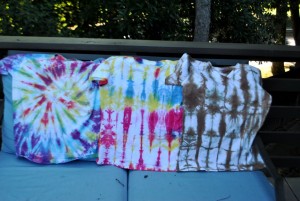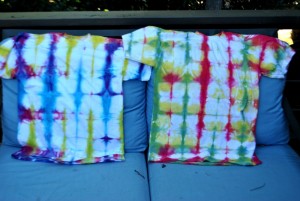 And, finally, I made this one for myself!!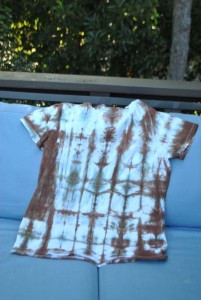 I am feeling much better today. Headache is almost gone.