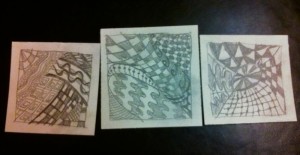 Another day has gone by and I have avoided the studio and new work. I just can't get my rear in gear.  I thought it might help to get out some paper and pencil and try my hand at drawing. I am late to the Zentangle madness, mainly because I feel quite inept at drawing.
I found a tutorial on line and started in. It recommended starting with pencil on 3 1/2 inch squares of paper. I liked that — not a big commitment!! It was kind of fun. This photo was taken with my iPhone and there is some red reflecting from our red leather sofa, I think.
I downloaded a scan app for my iPhone. I thought I would scan these and then post them.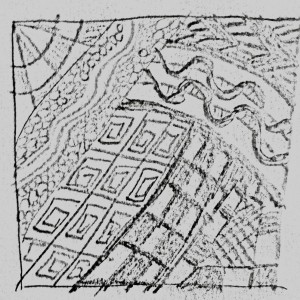 Not very good results. I think the scanner works best for documents, but it is a cool app to have. You can scan recipes and stuff you find in a magazine at the Dr's office, instead of sneakily tearing out the page!!
I think I will try more of these, using a micron pen for sharper images.
This is what our deck is looking like today.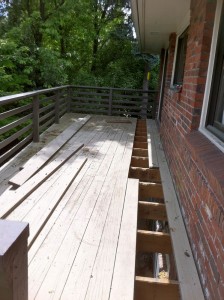 There is even more deconstruction since I took this photo. I wonder how long it will be before I can sit out on the deck again?
I will probably avoid the studio again tomorrow because Mark and Jayme are arriving this week-end and I must get some guest bedroom and bathroom cleaning done.