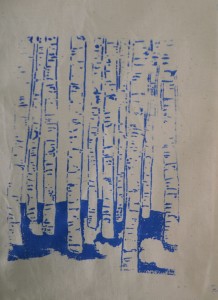 Thank you for all the empowering and thoughtful comments on my 1500th post. You all really made my day.
Today, I had a mission to make a thermofax screen to print some things for Christmas gifts. Since I love my Aspen's so much, I thought I would start there. Actually, I used one of my daughter, Lisa's, paintings to make this screen. I changed it to black and white and turned it into a sketch.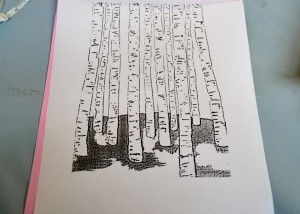 Here is the screen. I found this hot pink duct tape and I love it!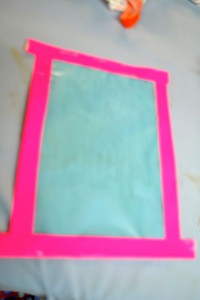 I did some in green, too. I will reveal what I printed later.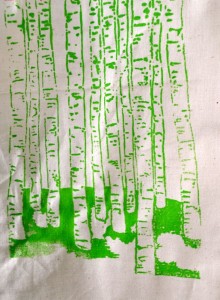 Here is a photo of the aubergine quilt that I am giving away. I fiddled with it in Photoshop so the stitching looks off. The one I posted yesterday is traveling with the Twelve by Twelve quilts!! Leave a comment on yesterday's post for a chance to own this.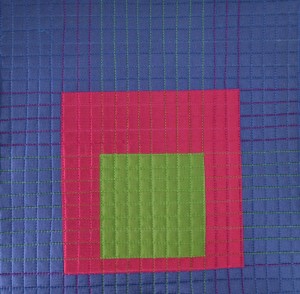 I just had to show you this adorable little hat that I purchased at the ladies guild bazaar at church on Sunday. Cost me one dollar!!