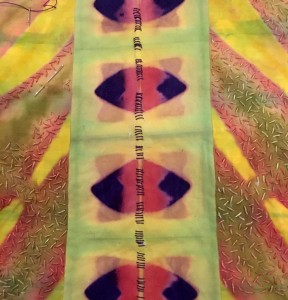 Not sure if time is flying or time is dragging by, but anyway, I am in waiting mode for my new knee. I am trying to keep busy. My SDA job has been keeping me very busy. In the evening, I have been slow stitching and knitting. I am making progress on the piece for the SAQA auction. I am about half done with the front of the Winnie the Pooh sweater: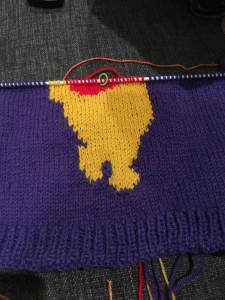 On Saturday, I went to my Oregon critique group in Eugene. Here are two of my quilts waiting to be discussed: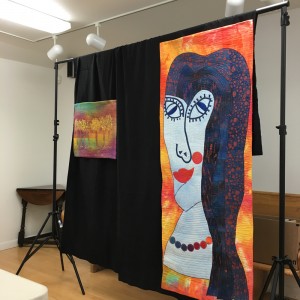 I have always felt that my Blue Picasso Woman needed something and she helped me realize what it is – she does not have enough space around her. I am thinking about cutting her up and redoing her as a more complicated Picassoesque piece: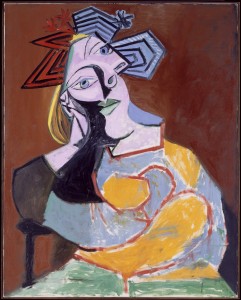 Today, I spent the afternoon at the hospital getting poked and prodded to make sure I am fit for the surgery. Hopefully, I am. I have seen folks in worse shape than me come through it ok!!