It has been a very productive day. I took the laptop to the Mac store to sober up after the wine incident. I have walked OVER 10,595 steps so far today, and it is getting easier or I am getting stronger.
Best of all, I started quilting the worship quilt!! Here are the steps I have taken to get there. Oh, first, I promised to blog about the spray fuse. Here is the can: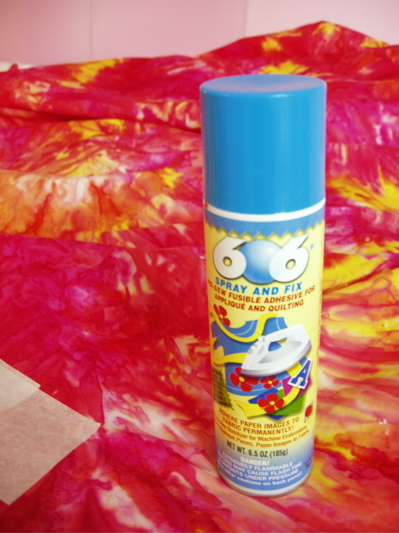 I purchased it from The Quilter's Husband website. The only directions on the can are for spraying fabric appliques to fuse to a fabric background. My piece has silk fused to pfd cotton. I wanted to fuse that to the batting to make it sturdy and to use the escape hatch finish. I tested it on a small quiltlet. It worked so I used it on my large piece. I wore a mask and put a fan by an open door and sprayed the batting. I then fused the top to the batting my ironing it.
The next step was to prepare the back for the escape hatch finish. I fused a strip of Wonder Under along the top edge of the back.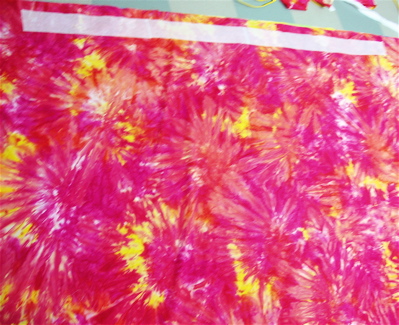 I then stitched the back to the front with right sides together. I first laid everything out on the floor and carefully pinned all of the edges. The back was cut slightly smaller than the front so that it will not show along the front edge when it is finished.
The next step was to cut an opening through the fused WU:
Then I carefully turned the whole piece right side out – thus the Escape Hatch!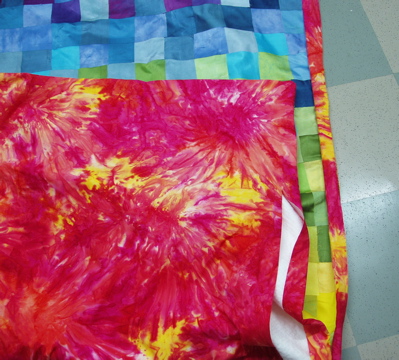 Then the paper is removed from the fused opening and it is ironed shut. Look, can you find the opening?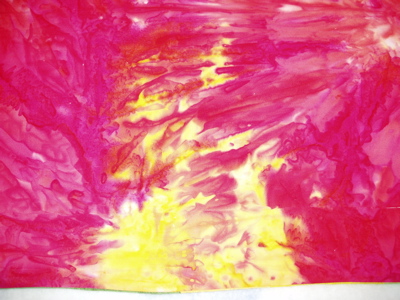 I then carefully pressed all of the edges making sure that the backing does not show from the front. And it is then ready for quilting: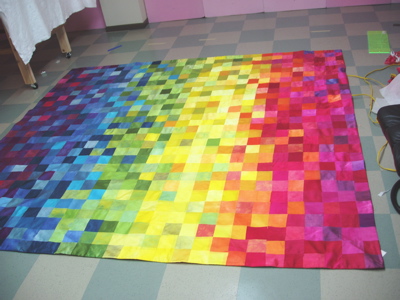 Here is the quilting set up with my Janome 6600. It really was not difficult to fit half of the quilt under the harp of the machine.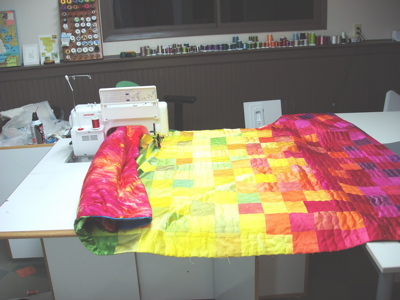 I did not feel comfortable trying to do free motion quilting on this so I am using the quilting foot and doing simple wavy line in variegated thread that matches the background – I have about 6 different color ways of Superior Rainbow thread.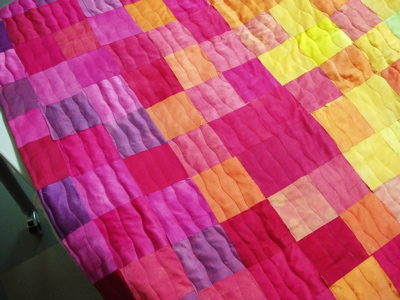 I am cutting crosses in three sizes to applique to this when the quilting is finished. I am half done and feeling pretty good about the result so far. Silk is not difficult to quilt on when it is fused. I am wearing my gloves because it is quite slippery.
So you can see that I have had a pretty good day!!