Checking in from rainy, cool Portland. Summer is taking her time arriving. We get a taste of sun and warmth and "poof", it is over. I think we have at least one more day of drizzle.
Yesterday, we had an artist's tea at the gallery where the textile show is up. Several of us did demos of some of our techniques. Terry was on a panel that discussed the whys and hows of what we do. I prepared a postcard of a sunflower using silk scraps; I showed 3 different stages. Here is my display: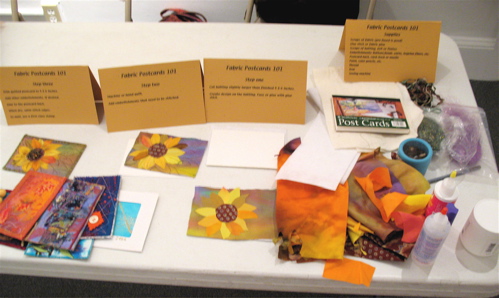 Here are the postcards, clickable to see larger.
I actual had attendees who had never seen a fiber postcard!
When I got home, it was rainy and with nothing else to do, Mr C and I went to Macy's to buy new bathroom towels because there was a sale. I couldn't resist this, which was on the sale table.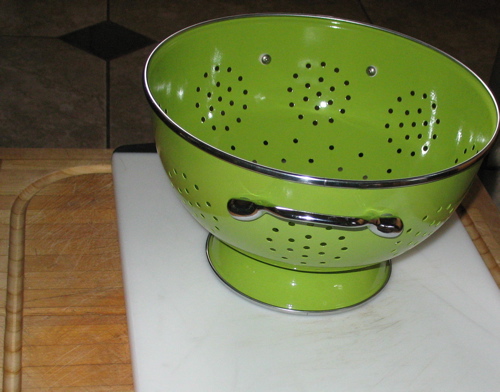 Today, we had the pleasure of attending M & M's drama class presentation. The play was written by the kids in the class. The title was "Alice in Idaho." Mia is totally into Alice in Wonderland and Miles wanted to have cowboys so Alice ended up in Idaho where the cowboys live. Don't you just love it? Here are some photos, to see more go to my Flickr site.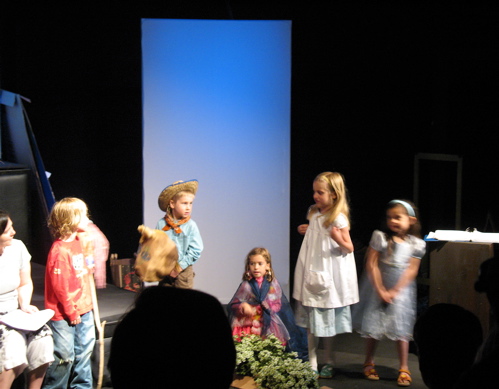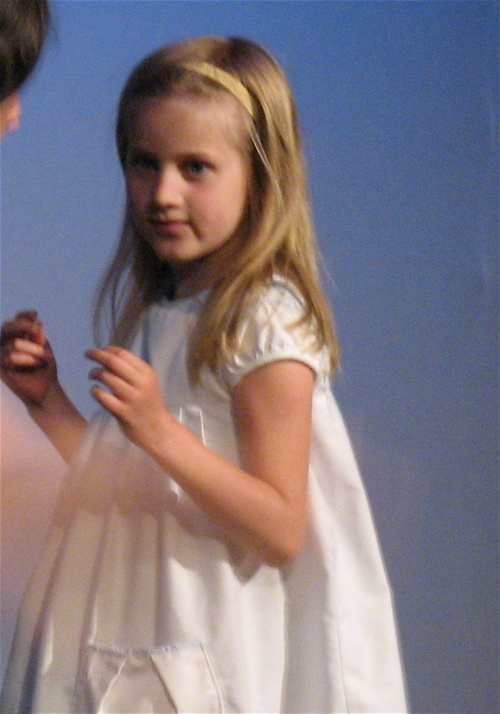 For those who wondered about the edge finish for the cruciform quilt, I will do a tutorial later this week. Now, for the Soprano's finale.