I have been participating in a Round Robin Collage. Most of the work has been a single piece with a build up of techniques and stuff as it moves around the group. A coupe of participants have chosen to do books and so you get to do your own completed collage on the pages. I worked on one this week-end and used my new Joss papers, some cut up kimono fabrics, some coins, some stamps and an envelope with fortune cookie sayings inserted.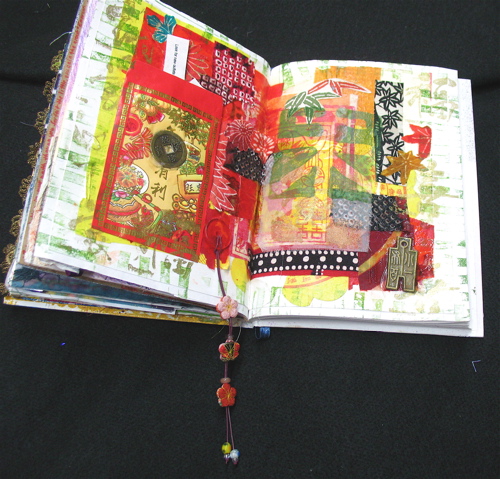 Here is a close-up of the envelope with the fortune cookie sayings. An Asian coin is attached to the envelope with glossy gel medium.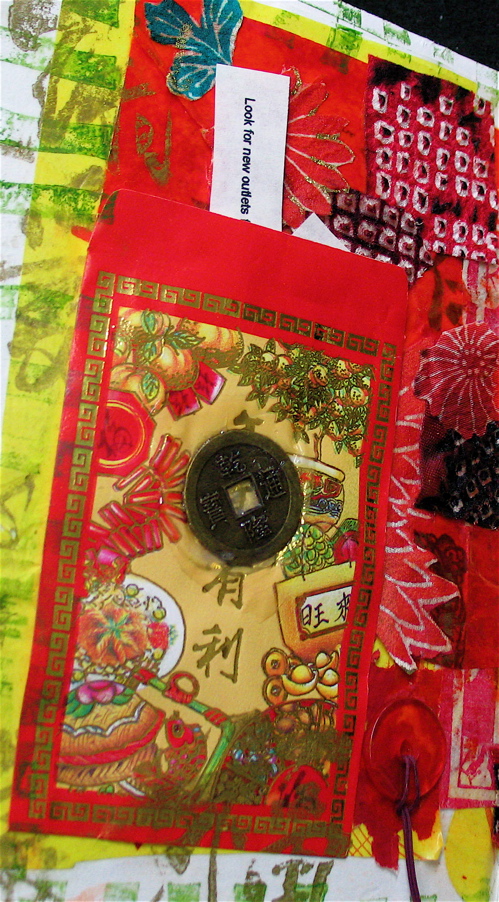 Here are two other close-ups: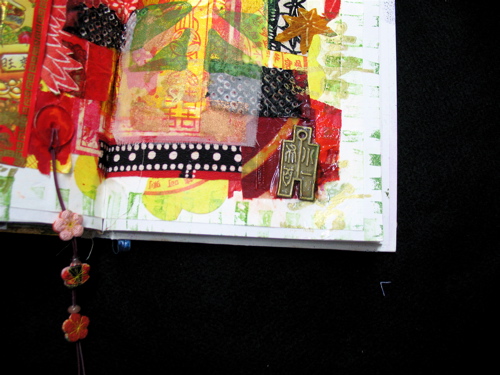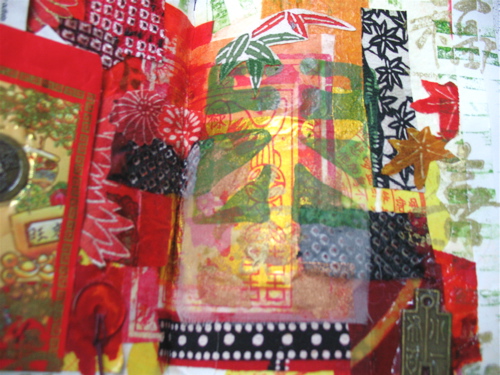 I had lots of fun doing this, and it has inspired me to get back to doing more collage works with my antique Kimono fabrics.
I just received a phone call from the dermatology office with sort of good news. I have basal cell skin cancer – the slow growing type, but it is not melanoma – yeah. I go in next Tuesday to have it removed.
I had a very busy week-end. On Saturday night, our Sojourner's group met for the last time for dinner. We had it at our home, but did not have to do the main course. It was nice enough to have cocktails on the deck. We served margaritas. I also made marinated mushrooms, coconut shrimp with curried apricot sauce and caramelized onion hummus with pita chips. Look how pretty this pot is that I planted for the deck — dahlias and coleus.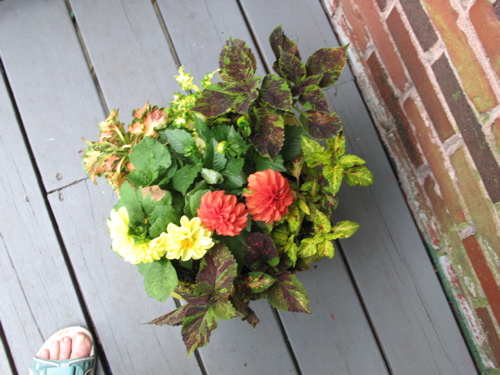 I was so exhausted after everyone left. I was about to hit the sack, when the fireworks started. It was alumni week at Reed College, and they often end a big event with fireworks. I ran out in my nightgown to watch and tried to get some photos: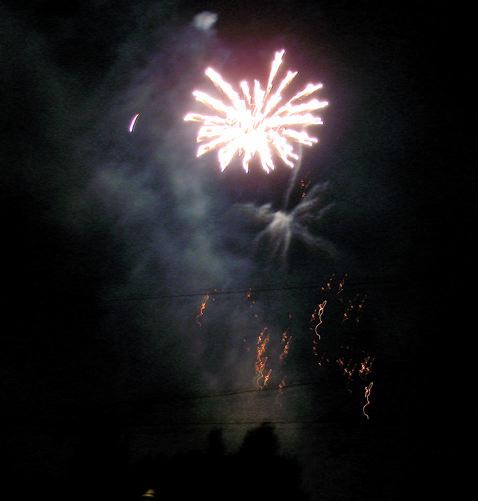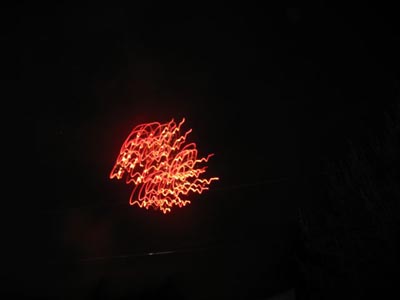 Yesterday, M and M came over to play in the afternoon and then the whole family was here for my famous focaccia sandwich and some salads on the deck. M and M did some chalk drawing on my studio patio.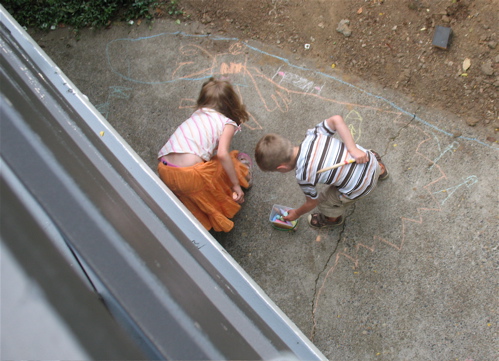 Mia said that this is a pond with fish.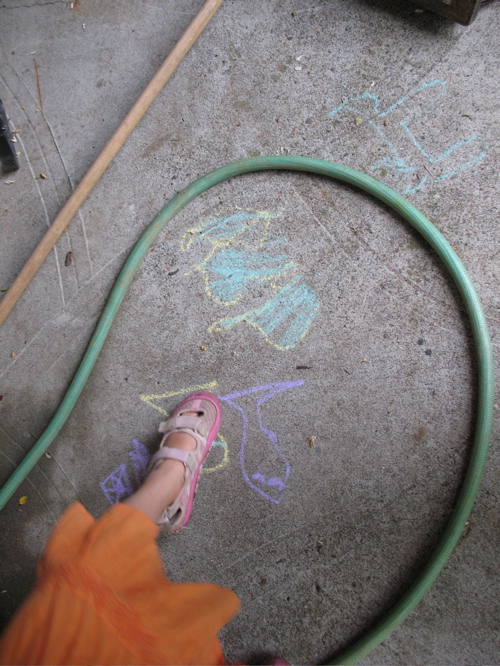 There are some new photos up on the Virtual Iraq War Protest Flickr site. There is an especially good one of Sonji! Just click on the Endless/End This War bumper sticker in my sidebar.