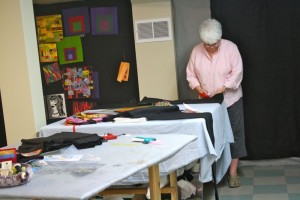 Today, Terry and I worked on attaching the Twelve by Twelve quilts to felt panels for our exhibition at IQF in Houston. It was hot; we are not that young; we got back aches but managed to finish half of the quilts.
We are using a quilt basting gun to attach them to the felt.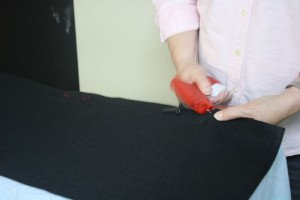 We measured and placed four quilts to a panel by pinning on the right side, then flipped the panel over and used the tacking gun to attach through the back of the quilt.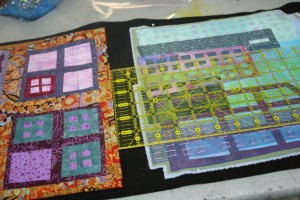 Here is the fruits of our labor, packaged by theme in plastic bags.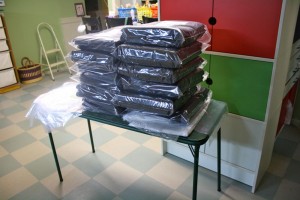 We had some trouble with our basting guns. The first one I bought jammed and the needle broke after one test shot. I bought another which stopped working. It seemed as if something had come unhinged inside so I took it apart to see if I could fix it. Ha, ha!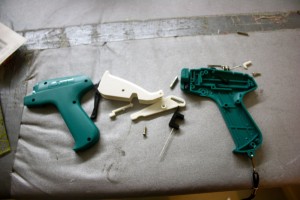 So, while I kept pinning, Mr C, our hero, went to Michaels and bought another one. So far so good. The pink thing is the plastic tags that get shot into the fabric.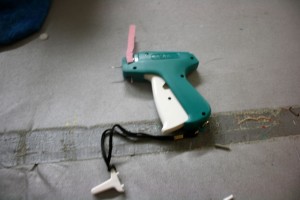 We are going to finish the other 12 color play quilts at our respective homes and then meet on Friday to pack them up and send them off to Houston.