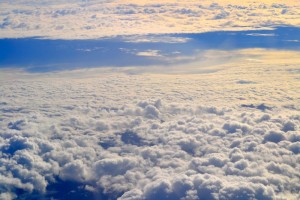 It was a long, exhilarating and exhausting week-end. Steph, Mia and I flew into San Franciscoon Friday morning with views of incredible clouds. This was what greeted us as we emerged from the clouds to land at SFO.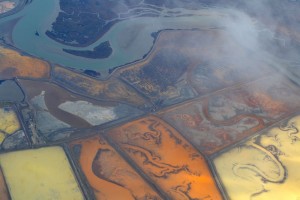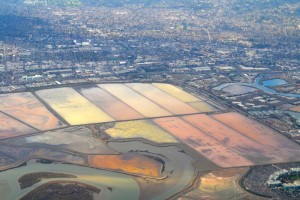 Lisa picked us up and we had a full on busy. Our first stop was at Lisa's studio.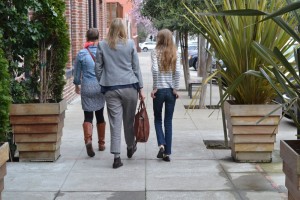 It was nice to see the trees in bloom.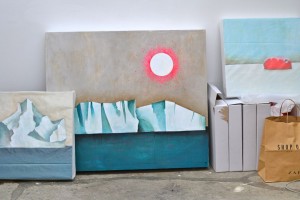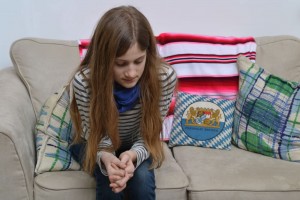 We then stopped at Lisa's home to check in on Wilfredo and the cats. This is Margaret as objet d'art.
Then, we were off to quirky Valencia Street to do some shopping and have lunch. We ate at a wonderful vegan Japanese restaurant.
Here is Lisa's sushi: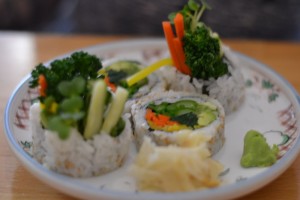 I had sukiyaki – yummy! It had so many different veggies.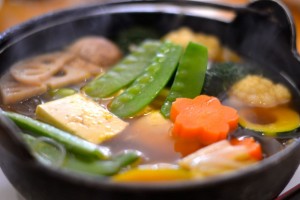 We walked through an alley with incredible murals.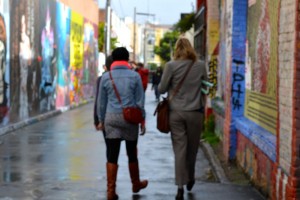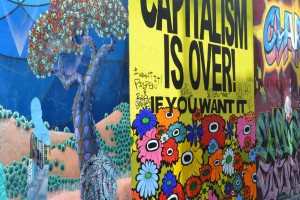 I will continue this in another blog post. Here are the 3 x 3's that I hand stitched while away from my sewing machine.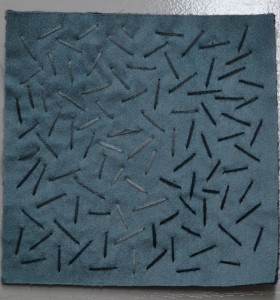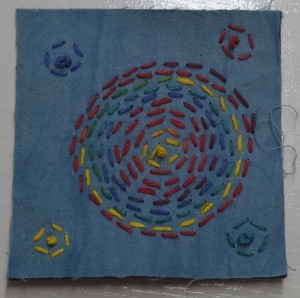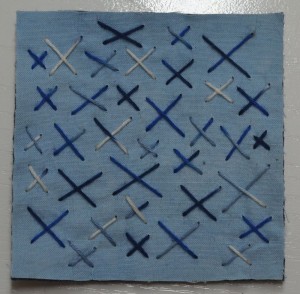 And here is today's.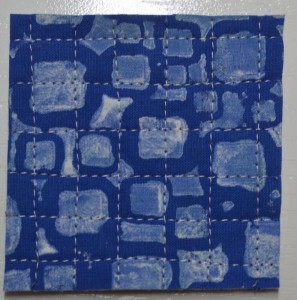 Why was this a meltdown Monday? I guess I was just sleep deprived and emotional over some things. I didn't get much done. So I am off to bed and will try again tomorrow to jump back in to things.