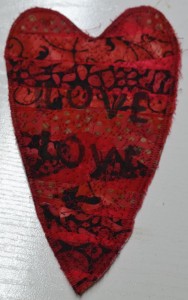 I made this for Mr C and also, his favorite meal — grilled filet mignon, baked potato and broccoli rabe.
And here is my valentine themed 3 x 3 which is felted.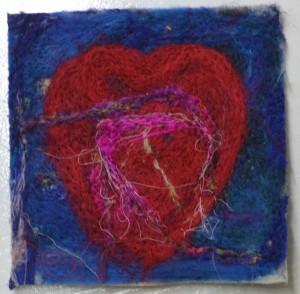 I thought I would continue with some photos from the San Francisco trip. On Friday afternoon, we took Mia to two of the places on her list — Japan Town and the Golden Gate bridge. She says Japan Town was the highlight of her visit.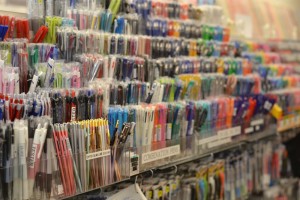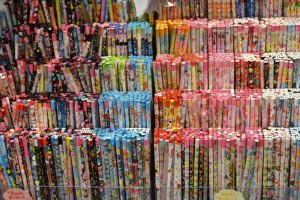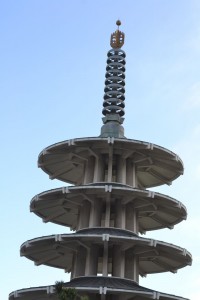 After she had her fill of  Anime and Manga, we drove to the Bay to see the Golden Gate Bridge from Fort Point.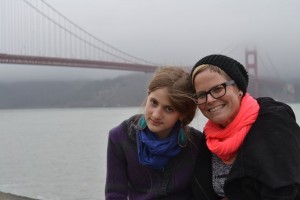 An iconic view of the bridge in fog.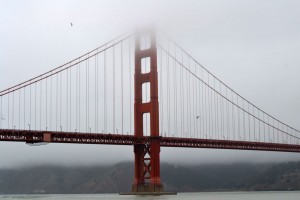 Saturday was the baby shower and we all pitched in to help.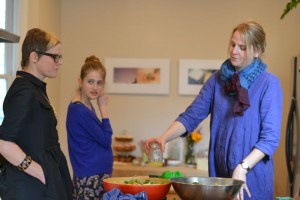 Mark has done a nice job in the back yard of their flat. This is an old laundry sink that he turned into a water garden with a fountain on one side and veggies growing in the other side.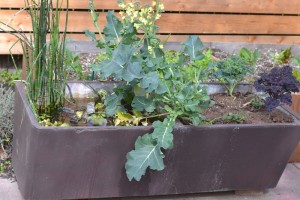 Mark and Jayme at the shower.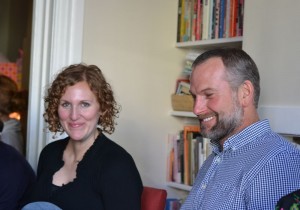 Steph made them one of her bunnies.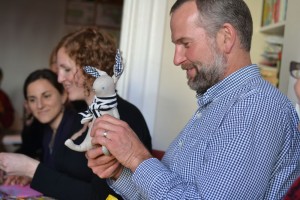 My great nieces who live in California were anxious to help with the gifts.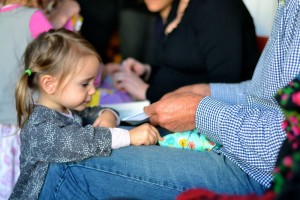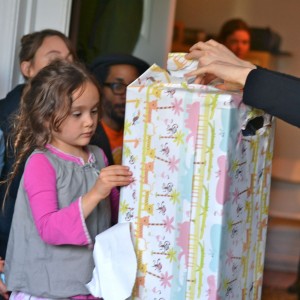 This baby girl will be the best dressed girl in town. They received so many wonderful gifts. The food was great and a fun time was had by all.
On Sunday afternoon, we took Mia to the MOMA, the other must do thing on her list. This is her in a sculpture on the roof garden.