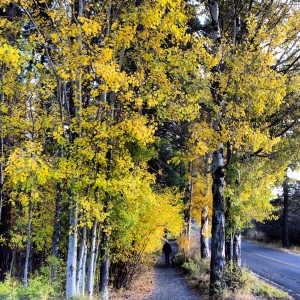 I am checking in from our cabin in the Deschutes National Forest in central Oregon. I have never been here in the fall, and I am overwhelmed by the beauty of the Aspen Trees wearing their golden fall color. It is glorious for an Aspen lover such as myself to see these groves of Aspens in shades of gold and green.
Our cabin is in the Lake Creek Resort.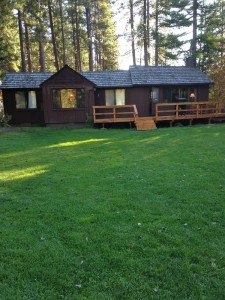 Here is the view from our porch. You can see the Lake Creek which flows from Suttle Lake.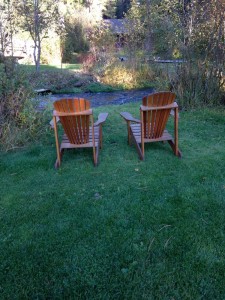 To get to the main lodge, we walk over this quaint bridge.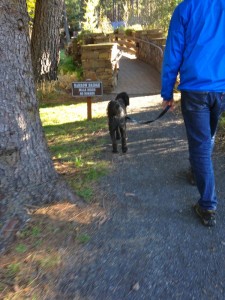 We have Scooter with us and we are all enjoying walks in the cool, crisp air. I am so glad that I brought my puffy green down jacket.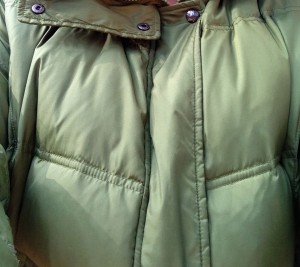 When we got here yesterday, about 4 pm, we took Scooter on a 2 mile walk. We wanted to pick up some things at the Camp Sherman store, unfortunately, it closed at 4 and would not open again until Friday. This true of many places around here, we have found. The summer season is over and they are on a week-end schedule. We did get to have dinner at the Black Butte Ranch Lodge. However, they were out of just about everything on the menu – poor planning, I guess. I was so disappointed, but since it was my birthday, they comped me my steak dinner and dessert and he gave me a double poor of wine!
This morning, we took a hike through the forest to find the beautiful Metolius River. We walked from our cabin to the stocked fishing pond on the lodge property where I was able to get some close up photos of Aspen leaves.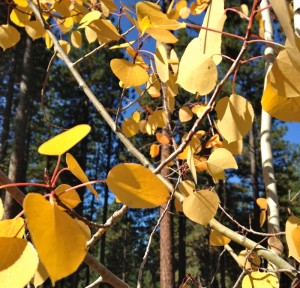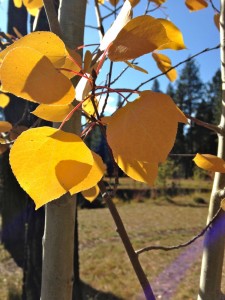 We did not see another soul on our hike, just a couple of deer, until we got to the river. Here are some photos I took.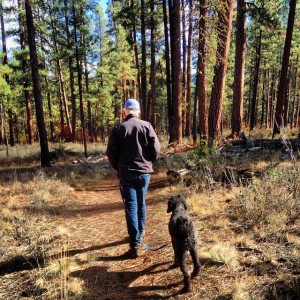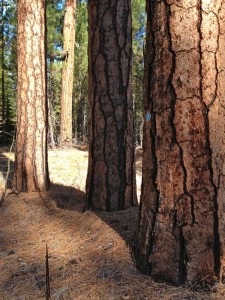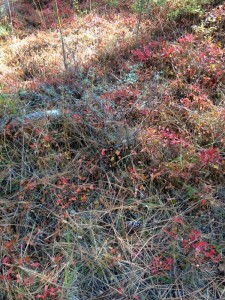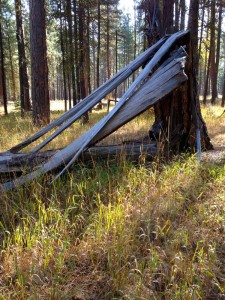 Here is the Metolius which has a very melodic sound.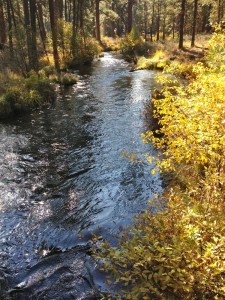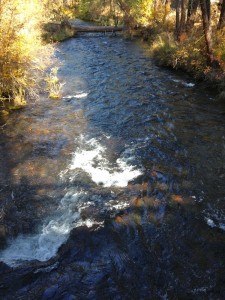 On the hike back we stopped to rest and take in the beauty by the fishing pond and I snapped these Aspen saplings reflected in the pond.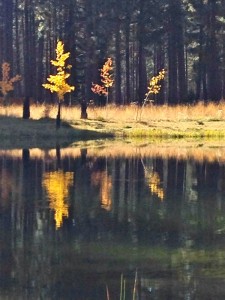 We went into Sisters for lunch and picked up some food for dinner tonight. I worked on the sweater I am knitting for Paige and then we took another walk. This time, we followed the path that circumvents the resort property. A shorter walk, but beautiful, too.
Mr C found this indigo blue Aspen leaf. I love it.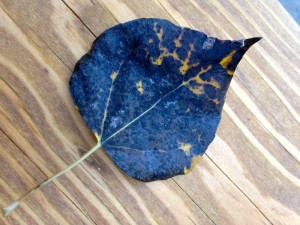 We are heading home tomorrow, feeling rested and satiated with the beautiful surroundings of Central Oregon.