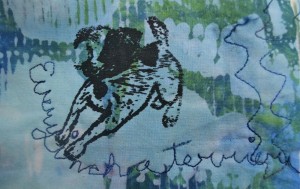 I was so excited to get down to the studio after church and lunch today. I was happy to have something fun to do. However, the stitching on this postcard is as far as I got and then my Janome went bonkers and started jamming. I think the timing is off or there is a problem with the bobbin case. My shop is open on Sunday, so I dropped it off. Hope it won't take long to fix.
Here are the cards that I got fused and ready to stitch.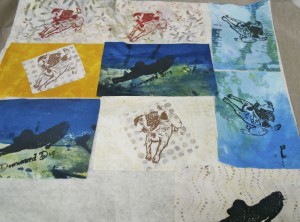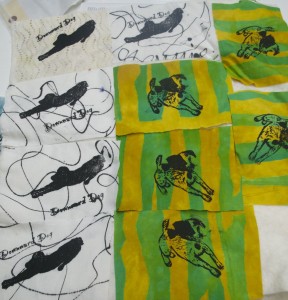 We have had two glorious and sunny fall days in the 70's. It is ending tomorrow. Here are some photos I took today while we were out and about.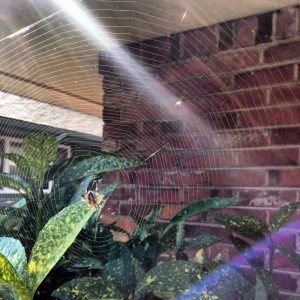 A really big spider web by our garage.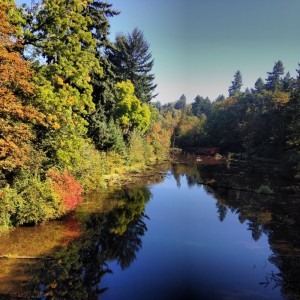 The lake on Reed College campus.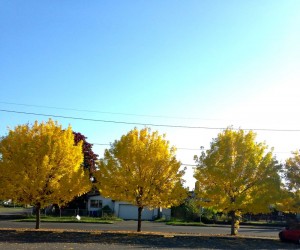 Yellow trees – a common fall color here in Oregon.