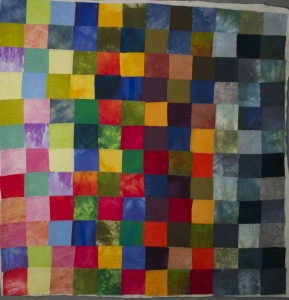 I finished cutting and fusing my 4 seasons background. Next, I am going to add a layer of collaged painted organza. I have some in my stash, but need a few more colors. I was too pooped to paint tonight.
My first project for The Printed Fabric Bee is due at the end of the month so I started working on that. I can't share what I did until the reveal on our FB page, but I did dye some orange fabric today. I did tangerine and rust orange.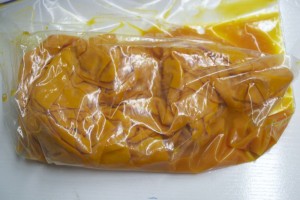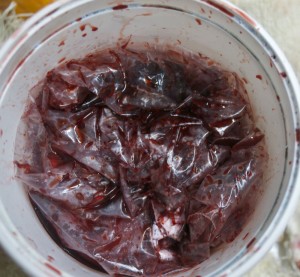 The rust orange bag had a hole in it so I ended up with a red hand.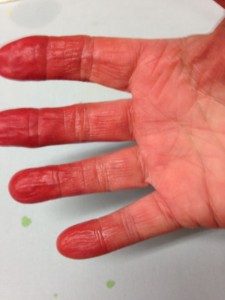 Tonight, I sat and relaxed and stitched more 3x3s together.

We are still having sunny and crisp fall days with no rain  quite unusual for us. We are having to put a new roof on the house before we sell it and since we have a forecast of good weather for the foreseeable future, they are going to start next week. That should be fun — not!