My grandchildren, Mia and Milo, arrived last night just in time for supper. Here the are having breakfast this morning: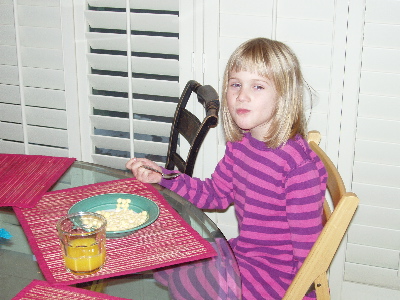 Miles was not quite awake!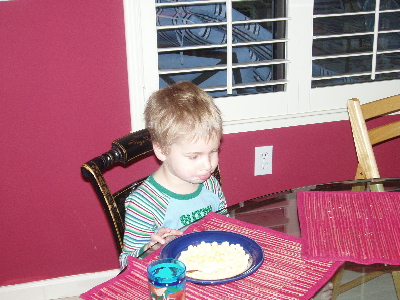 While they ate, I made the brine for the turkey: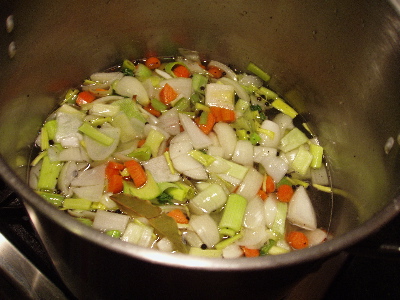 I didn't get a pic of the nude turkey going into the brine, but suffice it to say, it is not a pretty picture!
We took Maggie for a walk – forgot the camera.
Just found out that Steph has pics of our walk here.
Then I made two pies for tomorrow (pumpkin streusel and chocolate pecan):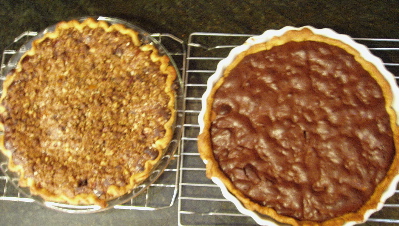 While the kids got in some play time.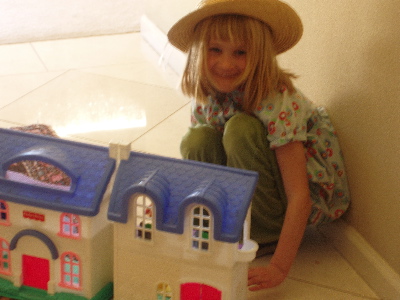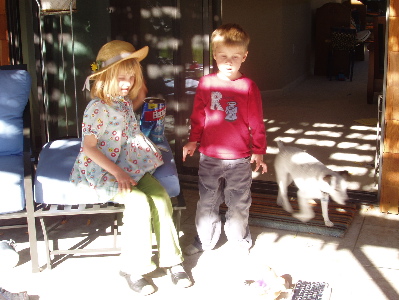 After lunch we went to the Snoopy museum: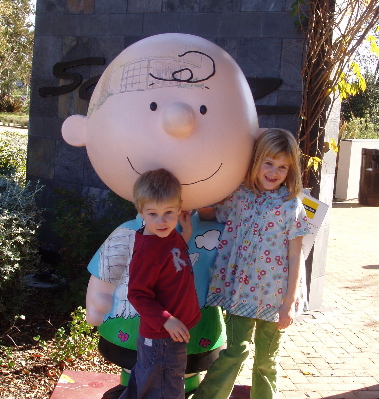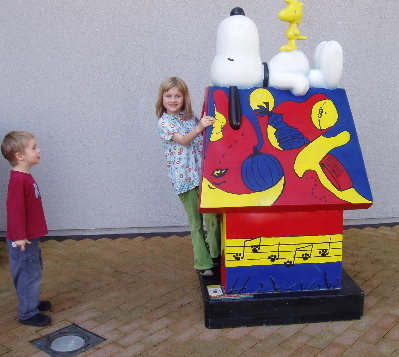 Then we went to Healdsburg, the hometown of list mom, Diane. I was inspired to buy some great stuff for M & M at Scout, our favorite children's store. Then we took a break at a cafe for drinks and cookies: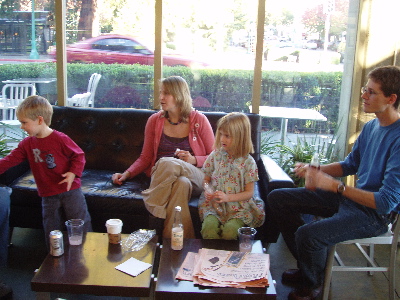 Oh, oh! Somebody conked out!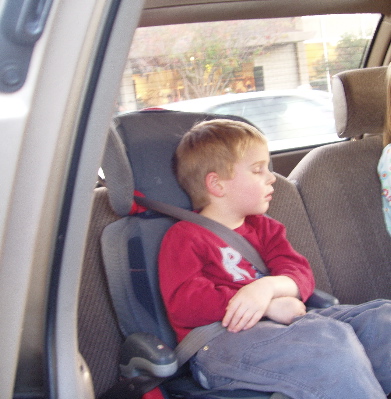 Instead of eating out, we opted for pizza at home.
I had time, while the oven was hot, to roast tomatoes and red onions which will be combined with green beans tomorrow.
A lovely day!