First, lets rewind to yesterday in Healdsburg. I forgot to post this photo of the art tiles above the counter in the cafe – so cool!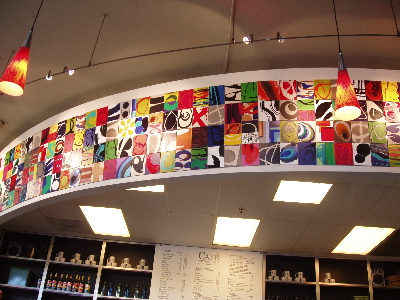 Fast forward to this morning. Here are photos of the morning work and end results:
Stephanie is our official napkin folder: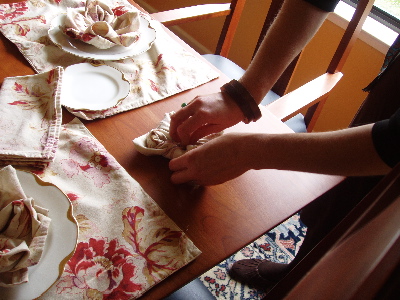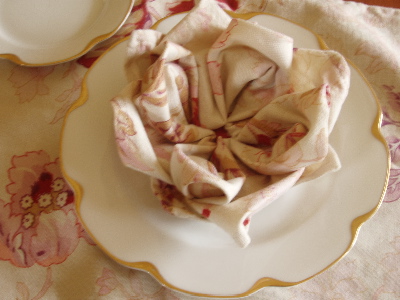 The table is set: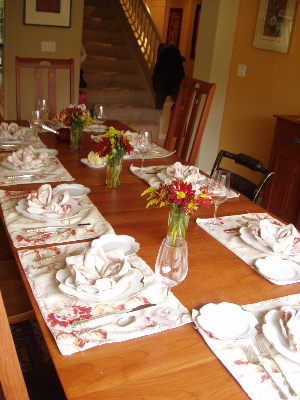 Mia checks on the progress: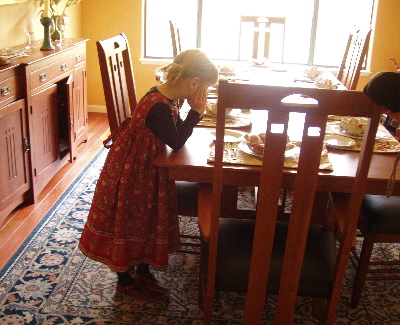 Miles keeps an eye on the activity in the kitchen from the bar: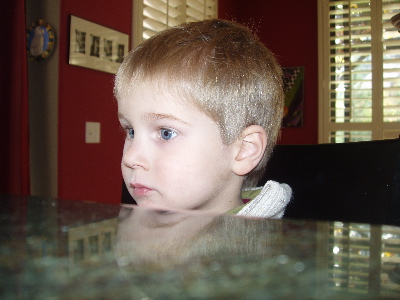 Lisa and her friend Katherine arrive in the morning.
Miles is looking very spiffy.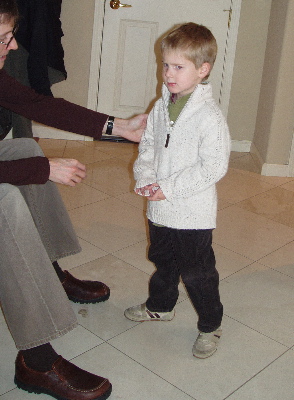 Katherine with M & M: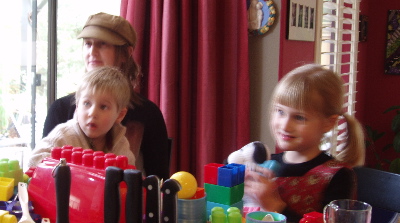 Lisa sits nearby and knits. Notice her newly dyed red hair!!
Uncle Mark Finally arrives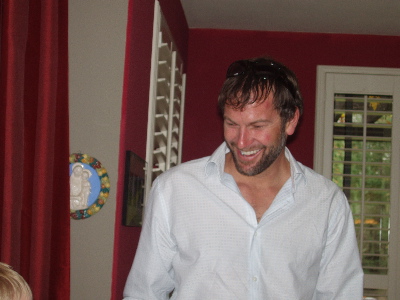 and Mia gets a hug.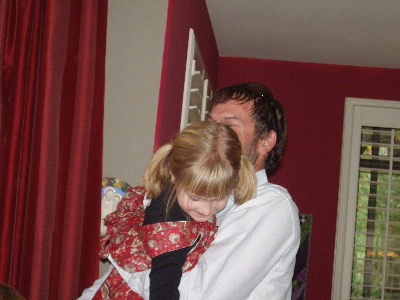 The turkey is done: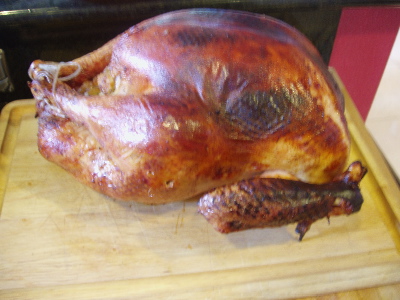 The groaning table awaits. From left: broccoli cheese casserole ( an old family recipe which must make an appearance), wild rice stuffing, mashed potatoes, roasted butternut squash, roasted turkey, gravy, green beans with roasted tomatoes and red onions, and cornbread stuffing. On the table were sweet potato biscuits whipped up by Stephanie and cranberry sauce. We served Pinot Noir – three different wineries.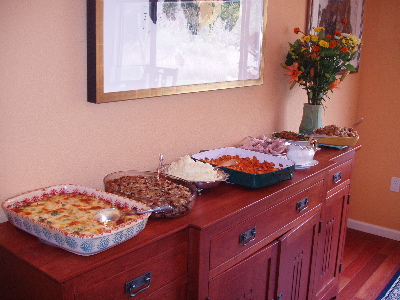 After dinner story with Aunt Lisa: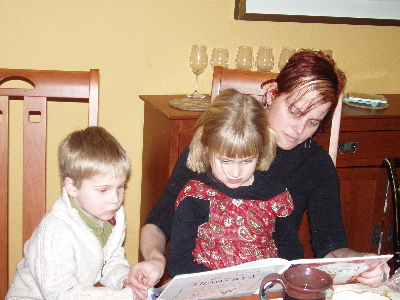 I am very tired. I'm ready to crash and call it a day – one that I am very thankful for.